William (Bill) Dillon spent more than half of his life in a prison for a crime he did not commit. Now, after being exonerated by DNA testing, he is telling his story of injustice and, eventually, freedom. On Wednesday, January 12, he visited Promega Corporation in Madison, Wisconsin, to relate his story and his efforts as an advocate for exonerees who are released from prison with little support from the same justice system that failed them in the first place.
The events that lead to Dillon's false imprisonment started on August 17, 1981, when a man was found beaten to death in the parking area of a beach in a Florida tourist town. On August 22, detectives were investigating the crime scene, when Dillon and his brother drove into the parking area. Little did Dillon know that his decision to drive to the beach that day would lead to a wrongful conviction and 27 years and 8 months in prison.
A law enforcement officer approached his car and asked him about the fatal events of August 17. Dillon declined to answer any questions, but police photographed him and asked him to report to the police station later. When Dillon failed to report, police tracked him down, brought him to the police station, questioned him and asked him to crumple up a piece of paper and throw it into an empty trash bin. He was then released. Later that night, police officers visited Dillon at his parent's house, drove him to the local courthouse and informed him that a specially trained German Shepherd had identified him as the killer by scent analysis. Dillon learned that police had recovered a bloody shirt, presumably worn by the killer, after a motorist reported that a man he'd picked up near the crime scene on the day of the murder had left a bloody shirt in his vehicle. Police used the shirt as a source of the presumed killer's scent, and the dog had linked the scent from the shirt to that on the paper that Dillon had handled earlier that day. Investigators were not deterred by the fact that Dillon did not match the presumed killer's physical description: 5 feet, 8 inches to 6 feet tall with short hair and a mustache. Dillon was 200 pounds, 6-feet, 4-inches tall, clean-shaven with long hair. The shirt left in the motorist's truck was a size medium, hardly appropriate for someone of Dillon's stature.
The detective offered Dillon a plea deal of 5 years, of which, they assured him, he would serve only 2 years. However, Dillon refused to admit to a crime he did not commit. He was escorted to a holding cell. The next morning, one of his cellmates told police that Dillon had confessed to the murder overnight, and he testified to that in court. Also damning was testimony from Dillon's female acquaintance, Donna, whose testimony evolved from "No, he didn't do it" early in the investigation to "I saw him standing over the body" in court. Ten days after the trial, Donna recanted her testimony and admitted to having a sexual relationship with the case's lead detective, but the damage was already done. At the age of 21, Dillon was convicted of first-degree murder.
Only years later did Dillon learn many of the suspicious details leading to his conviction: Law enforcement officers dropped sexual assault charges against his cellmate in exchange for his fabricated testimony and threatened Donna with resurrecting an old drug charge if she didn't testify as they wanted. The German Shepherd that had linked Dillon to the crime was owned by John Preston, a dog handler who claimed that his dog had unique abilities such as being able to differentiate scents underwater and being able to track human scent after a hurricane. In 1986 John Preston was proven to be a fraud. Many states, such as Arizona, overturned all convictions obtained using Preston's testimony, but unfortunately, Florida did not. Thus, Bill Dillon remained in prison, unaware that Preston had been discredited until his release more than 20 years later.
In 2006, Dillon filed for DNA testing after hearing how exoneree Wilton Dedge had used DNA to prove his innocence. The Florida Innocence Project became involved and helped arrange independent DNA testing of the bloody shirt that was so instrumental in his conviction. In 2008 DNA test results proved that DNA recovered from the shirt did not match Dillon's and the blood was from the victim. Amazingly, these results were exactly the opposite of serological results presented in court. In 1981, DNA testing wasn't available, so forensic analysts performed serological test to show that enzymes found on the shirt matched those of Dillon but did not match the victim. [This latter fact was mentioned only briefly in court and certainly was not emphasized by the defense attorney to argue for Dillon's innocence.] The Florida Innocence Project also determined that investigators had lied about taking certain pictures and asking Dillon specific questions during the investigation to strengthen their case.
A reasonable person would expect Dillon to be released from prison at that time due to the mounting evidence of his innocence. Unfortunately, he had to wait a little longer. In 2008, he was finally released from prison one day after his public defender served subpoenas to the original investigators. Upon his release, Dillon's name and records were permanently deleted from Department of Corrections' files, and today there is no record in their system of the 27 years that he spent behind bars.
Dillon firmly believes that he would still be in prison without the efforts of DNA analysts to determine the truth behind a crime and said several times during his talk "Thank God for DNA". Although DNA was Dillon's savior, it has not identified the true killer. The presumed killer's profile was uploaded to the CODIS DNA database, but no matches have been made to date. The killer remains at large.
Is Dillon bitter about his 27 years in prison? I can tell you this: He seemed a lot less bitter than I would be in the same situation and is a lot less angry than many other exonerees that he has contacted. I was amazed by his composure during his talk. For someone who has spent most of his adult life surrounded by the worst elements of society, he was incredibly well-spoken and at ease. Dillon views his years in prison as "something I had to go through to get to where I am now".
And where is that? He is now an advocate for exonerees and has started The William Dillon Freedom Foundation to help support exonerees who have not received monetary compensation, many of whom do not have the support of friends and family to help them acclimate to life outside of a jail cell. Exonerees don't fit into the existing support networks for parolees and don't qualify for disability or Social Security benefits. Compensation from the state can be delayed due to drawn-out legal proceedings and often depends on the state's financial health.
By the way, how do you compensate someone for 27 years of their life, for all of the things that they missed: friends, family, education, a career, freedom, happiness, hope? More than two years after his exoneration, Bill Dillon has yet to receive any compensation from the State of Florida, and none of the original investigators have been prosecuted for their role in this miscarriage of justice.
Despite all that, Bill Dillon is coping rather well. The world of 1981, when he lost his freedom, was much different than the world of 2008, when he was exonerated. In 1981 almost no one had cell phones, computers were not commonplace, and the Internet was in its infancy. Technology that we take for granted is all new to him, and he is embracing it.
In additional to learning new technology, Bill Dillon is launching a career in music. Before and after his talk, he played songs from his new album Black Robes and Lawyers, which is due out in March. The spoken introduction and haunting lyrics in his Johnny Cash-esque voice tell his story of injustice:
My name is William Michael Dillon. I was arrested for murder on August 26th, 1981, for a crime I didn't commit. I was released on November 18th, 2008. Thank you for the keepers of justice.
Black robes and lawyers, justice served, it will be done.
Black robes and lawyers, Lady Justice lost this one…
The following two tabs change content below.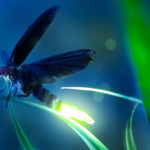 Terri Sundquist
Terri has worked as a Scientific Communications Specialist at Promega Corporation for more than 13 years, and prior to that, spent more than 5 years solving problems and answering questions as a Promega Technical Services Scientist. She graduated with B.S. degrees in Chemistry and Biology at the University of Wisconsin—River Falls, then earned her M.S. in Molecular Biology from the Mayo Graduate School in Rochester Minnesota.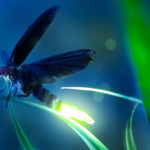 Latest posts by Terri Sundquist (see all)