Last year's International Symposium of Human Identification (ISHI) covered a span of topics during various workshops, sessions, and poster presentations. Topics ranged from investigative genetic genealogy (IGG) to customary updates about CODIS and DNA testing standards to mobilizing DNA analysis labs. However, one topic particularly stood out to attendees—Ashley Spence's powerful testimony on pursuing justice for victims.  
Ashley Spence's Story
Ashley's story highlights how closing gaps in DNA collection of criminal offenders can bring justice to victims. As the founder of the DNA Justice Project, her passion for forensics comes from her own personal experience.
When Ashley was 19 years old, she was the victim of a home invasion rape. She physically survived the brutal, hours-long assault, but her perpetrator got away without Ashley ever seeing his face. After seven years of absolutely no leads, she lived with the crippling fear of her attacker's return. She dropped out of school and relocated to Newport Beach, CA before ending up back in her home state of Texas. It was there that she finally received an unforeseen phone call—there was a DNA match in her case.
Just a few blocks from where Ashley had lived in Newport Beach, her attacker was arrested while attempting to break into a home where three women were living. He resisted arrest, a felony offense. California law requires DNA to be taken upon any felony arrest, so law enforcement conducted a swab and submitted his DNA to the federal database, CODIS. At trial, they were able to prove that it was more likely to be this man's DNA on Ashley than anybody else's. Now serving 138 years in prison, her attacker would have been a free man without the help of forensics.
Pursuing Justice for Victims: Forensic Policy and Legislation
Following the arrest, part of Ashley's healing process involved creating awareness and educating the public and policymakers about the federal database. She founded the DNA Justice Project, which focuses on legislative advocacy, forensic policy, and educating lawmakers on the value of DNA collection and use in criminal investigation.
Ashley also partnered with the Joyful Heart Foundation, which does impactful work in rape kit reform. They track rape kit backlogs and are advocates for policies and funding to end the rape kit backlog. However, for these kits to be useful in the court of law, more DNA samples are needed for in the databses. According to the Department of Justice, there are a shocking 40-50,000 samples of uncollected offender DNA missing from the federal database per state. DNA may not be collected from offenders because of fleeing after arrest, ignoring court orders, or intake errors. Whatever the reason, when DNA has not been collected or tested properly, it can withhold justice for victims and may even put innocent and wrongfully accused people behind bars.
When broadening the types of arrests that call for DNA collection, Ashley argues that many of the related ethical concerns are due to misconceptions about the collection process and what genetic information is obtained. The collection process for CODIS involves a minimally invasive cheek swab, followed by a scientist submitting only 20 genetic markers. No one will have information on where you live, what you look like, or any other personal information. The federal database is not searchable by any third parties so while arrest records and mug shots are public, access to DNA information is restricted.
Ashley's experience speaks to just one of many. As new technology develops, it's important to continuously re-assess investigative standards and policy so we can ensure that cold cases aren't forgotten. Re-testing these cases at regular intervals sets the bar to find new DNA matches and bring justice for more victims.
---
Related Posts
The following two tabs change content below.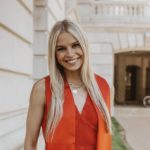 Riley Bell
Riley earned her B.S. in Life Sciences Communication and a certificate in Global Health at UW-Madison. She is a Digital Marketing Coordinator at Promega.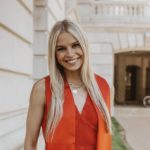 Latest posts by Riley Bell (see all)