At 25 I often find myself looking for exciting new ideas for enjoying an evening with friends and family that extend beyond the typical dinner, drinks or a movie. Over the three years I have worked at Promega, my interest for scientific discovery has been amplified by the expertise and enthusiasm of my colleagues. In appreciation for science-lovers everywhere, here is a short list of activities for those looking for unique ways of having fun with science this summer.
RECRUIT A PARTNER TO HELP YOU COOK UP DELICIOUS MOLECULAR TREATS
Combine your love of food, science and technology this summer by experimenting with molecular gastronomy, the culinary practice that incorporates scientific tools and techniques to transform ingredients. You and a friend or family member can go from boiling, chopping, and roasting, to trying spherification, gelification, and emulsification. Search the internet for a beginner's guide to Molecular Gastronomy or a Molecular Cuisine Starter Kit and you are ready to cook up some creative recipes, including transparent ravioli, edible raspberry lipstick or carbonated mojito spheres. Find recipes at MolecularRecipes.com.
HOST YOUR OWN SCIENCE-ORIENTED MIXOLOGY CLASS (Adults 21 and older)
Follow that molecular dinner with a "science-y" cocktail or two. While many scientists may have experimented with DNA extraction from strawberries in front of a classroom of young scientists, I would guess most have not yet created visible strands of DNA in a cool summer Daiquiri. Here is the chance to try it. Get a group of friends together for a science inspired mixology class, starting with these three curious concoctions.
DNAquiri:Freeze and thaw a package of strawberries in advance and teach your guests how to make a strawberry DNAquiri.
Space-Age Cocktails:Work carefully with dry ice to create Russell Davis' Big Red Button, a cocktail you might drink in space.
Fluid Mechanics Cocktails:Try a cocktail by Mark Jellineck, such as the Tears of Brandy and Baileys, which uses surface tension to create "tears" in a glass.
EMBRACE YOUR CURIOSITY AT A LOCAL CHILDREN'S MUSEUM
From art studios to funky exhibits, Children's Museums offer an educational and fun opportunity to embrace your curiosity alongside your children. Many children's museums also offer "Adult Swim" opportunities for those who are 21 or older. These unique events allow you to embrace your youthful disposition while enjoying beverages and snacks. The local Madison Children's Museum in Madison, WI offers Adult Swim parties throughout the summer. The next event will take place on Friday, June 5.
EMBARK ON AN OUT-OF-THE BOX DAY TRIP
Day trips are a wonderful way for busy professionals to quickly get out of town and explore new places. If you love science, history and nature, you may enjoy exploring a science center, learning the history behind an abandoned fire tower or visiting a haunted castle. The website NerdyDayTrips.com suggests crowd-sourced obscure day trip ideas anywhere in the world. When looking through the interactive map you might find that treasure hunters like to visit the Unclaimed Baggage Center in Alabama, nature lovers might enjoy Brookgreen Gardens in South Carolina, a history buff might choose the place where the first men to cross the English Channel in a balloon landed in 1785. Take some time to look through day-trip ideas in your area.
CHALLENGE YOUR FRIENDS TO A ROUND OF SCIENCE TRIVIA
"The Art of Science" Trivia Game, labeled by Think Geek as the hardest trivia game ever played, includes questions from five technical fields: math, biology, physics, chemistry and technology, as well as a miscellaneous category. With 330 cards featuring such questions as "What chemical makes a carrot orange?," you will be hard pressed to get bored. The game allows you to rank categories according to your expertise. For example, if biology is your forte, you'll rank biology number one and have the chance to answer more of those questions to win. This puts all experts on an equal playing field.
EXPLORE THE UNKNOWN AT A SCIENCE FESTIVAL IN YOUR AREA
Science festivals celebrate creativity, curiosity and the unknown, and showcase innovative ways science is shaping the way we live. These festivals provide an opportunity to get you learning and wondering what we have yet to discover. Bonus points if the festival takes place outdoors, as did the Philadelphia Science Festival earlier this month. Find a science festival near your town and start exploring. I personally cannot wait for the annual Wisconsin Science Festival in Madison.
VOLUNTEER AT AN ORGANIZATION DEDICATED TO ADVANCING SCIENCE EDUCATION
A fulfilling way to share your passion and to keep children involved with science during the summer months is volunteering for an organization focused on the advancement of scientific education. Programs such as the American Association for the Advancement of Science's volunteer program provide students with opportunities to immerse themselves in the world of science at a young age. Find your own way to give back this summer by looking at non-profits that seek scientists for educational volunteer opportunities, such as: The American Association for the Advancement of Science ; Science Buddies ; Society for Science ; Wisconsin Institutes for Discovery ; Miami Science Museum.
PUT YOUR LOVE OF FORENSIC SCIENCE AND KNACK FOR DETAIL TO USE AT A DINNER AND MYSTERY PARTY
CSI-themed dinner parties have become increasingly popular over the last few years, commonly featuring a dinner component, a fictional crime of some sort, and a series of clues that prompt guests to discover 'whodunit.' If you have an interest in forensic science, host a Mystery Dinner Party with friends. If you're a first-time host, find out how to play at NightofMystery.com.      
GAZE AT CONSTELLATIONS IN THE NIGHT SKY
On a warm and clear summer night, lay a blanket on the grass, grab a glass of your favorite beverage and cuddle up to your partner for a romantic night of star-gazing. Put your heads together to identify the constellations by visiting BBC's "The Night Sky in Spring and Summer" page. For those who prefer to star-gaze with a larger group of friends or family, your local Astronomy Club may be the way to go. Astronomy Clubs offer events for all ages. Find events in your area through the NASA Night Sky Network.
GET YOUR HANDS DIRTY WITH A SQUARE FOOT GARDEN
If you love working outside and want to try growing vegetables or herbs from scratch, a small and practical square foot garden may be a great place to start. A square foot garden is a raised bed garden typically divided into one square foot sections. Basic square foot gardens are usually 4×4 ft. and 16 units. Seeds and plants of different kinds are planted in each square, allowing you to grow different plants in one place. This technique is ideal for beginner gardeners or those who do not have enough room in their backyard for something expansive. Helpful tips can be found at MySquareFootGarden.net.
The following two tabs change content below.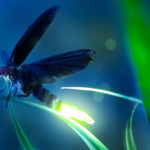 Roberta Braga
Roberta is a Communications Specialist in the Corporate Affairs Department at Promega Corporation. She earned her Bachelor of Arts degree in Journalism, International Studies and Portuguese from UW-Madison in 2012, and has been at Promega since. A native of Brazil, Roberta is an avid traveler, loves to read, and jumps at every chance to try something quirky and new.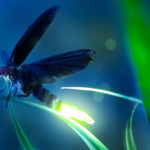 Latest posts by Roberta Braga (see all)