After a long hiatus sparked by the COVID-19 pandemic, the Promega Art Showcase will return next week with a new exhibition titled "A Vibrant Welcome Back!"
Promega Art Showcase
Why is a biotechnology company hosting an art show?
At its core, science is rooted in creativity. Scientists investigate the unknown and search for novel solutions that can improve our quality of life. We believe that observing and creating art reenergizes the imagination, inspiring scientists to look from new perspectives and step outside of the norms.
Promega has hosted quarterly art showcases in the BioPharmaceutical Technology Center since 1996. These showcases are open to the public and have featured the work of local, national and international artists. Past shows have included sculptors, folk artists, photographers, and painters. The December-March show each year features artwork by Promega employees and their family members.
The 2022 Summer Art Showcase features the work of Derrick Buisch, a painter and professor at the University of Wisconsin-Madison, alongside Bettina Madini, a European contemporary artist and fashion designer.
Derrick Buisch
Derrick Buisch is a painter who consistently seeks out new ways to experiment within the narrow avenues of paint on canvas. Certain marks, signs, scribbles, gestures are repeated by means of projection, stencils, and transfers. A vocabulary of visual chatter celebrates the distortions, interruptions, and interference within the painted surface. These works are very straightforward, taking on subjects like imaginary monsters and buildings. The blunt nature of the subjects serves as an easy foil/mask, allowing for a range of rich experimentation with media. The physical properties of the medium are constantly stressed, questioned, tweaked, and recalibrated to keep the working visual vocabulary fresh and inventive.
Buisch has been a painting professor at the University of Wisconsin-Madison since 1997 and has exhibited in many national and regional museum exhibitions. He was also a recipient of a 2017 Joan Mitchell Foundation Painters & Sculptors Grant.
Bettina Madini
Bettina Madini is a contemporary European artist and fashion designer who combines color and expressive motion in her paintings and fashion accessories. She was born and raised in Berlin, Germany. Bettina studied fine art in Luxembourg at the Ecole d'Art Contemporain and in New York City at the National Academy of Fine Art and Design. Bettina's body of work encompasses watercolor, oil, acrylic, pastel and silk painting. She is marveled by impressionistic and expressionistic art and thrives on contrast, especially in the search for color and light. Bettina's paintings begin with a symphony of colors and unfold from curiosity and wonder. Be it abstract, floral or visionary, she moves beyond the image seen with physical eyes, allowing the inner world to flow into her creations.
---
Artists will share their creative process and the inspiration behind their work during a symposium on Tuesday, June 7, 2022 at 3:30pm at the BioPharmaceutical Technology Center in Fitchburg, Wisconsin. A reception will follow until 6:30pm. Both events are free and open to the public.
For more information about "A Vibrant Welcome Back!" and the Promega Art Showcase, visit Promega-artshow.com
The following two tabs change content below.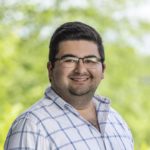 Jordan Villanueva studied writing and biology at Northwestern University before joining Promega in 2017. As a science writer, he's most interested in the human side of science - the stories and people behind the journal articles. Research interests include immunology and neuroscience, as well as the COVID-19 pandemic. When he isn't working, Jordan loves turning sourdough baking into a science. It's just a symbiotic culture of yeast and lactic acid bacteria, right?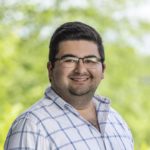 Latest posts by Jordan Villanueva (see all)