Detection of protein expressed using cell-free systems is required for most applications such as protein:protein interaction and protein:nucleic acid interaction studies. Traditionally, one adds radioactive [35S]methionine to cell-free expression reactions, and the methionine is incorporated into the expressed protein, allowing detection by autoradiography. Many researchers are moving away from radioactivity. Traditional Western blot analysis provides the researcher a nonradioactive method for detection but, if performed improperly, can result in high background, which can mask expressed proteins and affect downstream applications.
One critical step in producing low-background, high-signal Western blots is choosing the correct dilution of the primary antibody. Typically the manufacturer recommends antibody dilution from 1:1,000 to 1:2,500 for standard western blotting experiments. However when using crude lysates as a source of the target protein, these recommendations exhibit significant background. When the antibody was diluted 1:50,000, background was decreased significantly, and the positive signal was a large percentage of the total signal.
As a general recommendation when performing Western blot analysis of proteins expressed in cell-free systems, one must experimentally determine the optimal dilution of the primary antibody. In the Western blots performed in this study, primary antibodies were diluted ~50-fold more than the provider's recommended dilution.
For additional technical details refer to this recent article published in Promega's PubHub:
Hook, B and Schagat, T. (2011) Non-Radioactive Detection of Proteins Expressed in Cell-Free Expression Systems Promega Corporation Web site. Accessed August 17, 2011.
The following two tabs change content below.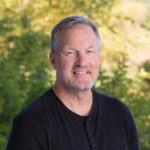 Gary earned his B.S. in Bacteriology, UW-Madison in 1982. From 1982–1986 he served as Research Tech at UW-Madison. From 1986 to the present Gary has been with Promega Corporation serving in many capacities including as the very first editor of Promega Notes. He was also Manager Tech Services and Training, Product Manager Restriction/Modifying Enzymes, Product Manager Protein Analysis, and is now Sr. Product Manager for Protein Analysis products.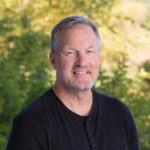 Latest posts by Gary Kobs (see all)