Grad school is no walk in the park. Whether the topic is English or Astrophysics, most grad students would agree that the journey to the coveted PhD can simply be described as "hard"- academically, financially, mentally. It is very important to have an outlet for the associated stress such as a hobby or exercise. My outlet was music. Music is very important in my life. It is so important that most people close to me have their own soundtrack that plays in my head when I think of them. Needless to say, music played a big part in saving my sanity during my 7.5 years in grad school. As time went on, there were several songs that marked important milestones and emotions I experienced along the way. When I defended my thesis, I decided to leave the department with a musical story of how I made it through. I created a compilation CD of all these songs to share with the department and any other struggling grad students I encountered. The CD has a custom label featuring the structure of the protein I studied, cardiac troponin C.
In this blog, I will share with you that playlist, entitled "Odyssey of a Grad Student," and a description of the significance of each track. You can listen to all but one* of the songs on YouTube (http://youtu.be/8qrriKcwvlY). Click the link and listen as you read along. I hope it is as therapeutic to you as it was to me!
In the beginning, the average grad student is feeling pretty good about themselves. Oh, the possibilities a graduate degree can bring! Money, fame, prestige! The Future is So Bright (Timbuk 3)! The research focus is exciting and new. What will be uncovered by this Weird Science (Oingo Boingo)? And since not just anyone can get into a graduate program, the egos run high. Throttle Bottom (Gaza Strippers) was my secret "boost-of-confidence" track, so turn those speakers up when this one plays! Of course there is nothing like bonding with your lab mates over a drink or five, so I had to include the Tom T. Hall and his classic, "I Like Beer."
It was not long before things began to shift. After the honeymoon period, I settled into the lab and realized that this stuff was not going to be easy! There were few concrete answers and fewer textbooks available to attempt find those answers. Reality sets in: I'm in Over My Head (Lit)! And then suddenly the thing I used to feel so passionate about became the thing I dreaded every morning when I woke up. I wondered, Who Sucked Out (Superdrag) the feeling? (It was this song that inspired the project.)
Luckily, Dave Brubeck helped me Take 5 to think, "Is this really for me? Can I do this? Maybe I should just get a job…". Well, I thought, The Choice is Yours (Black Sheep). You can get with this or you can get with that. (When my experiments were consistently failing, I used to dream of finally getting that clean data, and declaring the lyrics, "Back on the scene, crispy and clean!/You could try but then why cuz you can't intervene!") I asked myself, "How You Wanna Handle It?" (Rob Dz*) And I realized, I just Can't Give Up Now (Mary Mary)! "I've come too far from where I started from/Nobody told me that the road would be easy." So I hunkered down, pulled myself up by my bootstraps and started Wishin' and Hopin' (Dusty Springfield) that I would make it through.
I had to come to terms with the fact that this would be a long haul and no matter how hard I worked, I would get No Satisfaction (cover by PJ Harvey and Bjork). Sometimes I'd feel, oh, sometimes I'd feel like I'd been tied to the Whipping Post (Allman Brothers), and believe me there were days when I felt like I was dying. In the midst of all of that, however, I realized how much I was learning, not only about science, but about how to navigate through tough times to achieve my goals. I learned how to pick my battles, and I bet that I would at least break even when all was said and done. (What song could describe that better than The Gambler by Kenny Rodgers?) One of the most important lessons I learned was that there are many ways to solve the same problem and "the less [I sought my] source for some definitive," I'd be a little bit Closer to Fine (Indigo Girls). I learned that I was working towards something and no matter how hard it was or how tired and desperate it made me feel, I had to truly believe that The Best is Yet to Come (Donald Lawrence and the Tri-City Singers). So that's my story.
There is, however, a hidden bonus track you will have to check the playlist for. That track is there because when you finally do get that piece of paper, the ego begins to creep back around… at least until you begin job hunting.
*Rob Dz is a Hip-Hop artist in Madison (via Beloit), WI. Unfortunately, I was unable to find this track on YouTube.
The following two tabs change content below.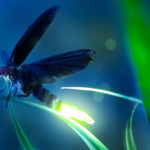 Karen Reece
Karen served as a Senior Research Scientist in Nucleic Acid Technologies at Promega before switching careers. She has a BS in Biochemistry and MS and PhD in Physiology, all from University of Wisconsin-Madison. Karen was born and raised in Madison, WI.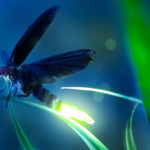 Latest posts by Karen Reece (see all)