Each year, the International Forum on Consciousness draws thought leaders from around the world to explore important, and often challenging, topics related to the exploration of consciousness. The theme for this year, Consciousness of Connection: Awakening from Despair to Awe, is an invitation to broaden curiosity about connection and take a closer look at the variety of connections that we forge in our lives.
Participants will examine the kinds of connections that transcend our individual selves and reach our inner desire to be part of an interconnected world, perhaps to transform our current sense of the individual, community, and society, from independent to interdependent. More specifically, the Forum will examine connection across the primary aspects of our lives with:
Self, and the many selves in our amazing neural networks
Others, and the multiple communities we intersect
Nature, and the breadth of life forms that surround us
This year's Forum will be held virtually May 20-21. Registration is still open and the virtual format offers a unique opportunity to experience the annual Consciousness Forum from the comfort of your own living room!
Presenters are leaders in the fields of psychiatry, business and neurobiology. Check out the list of confirmed presenters below:
• Heather Berlin, DPhil, MPH, Assistant Professor, Department of Psychiatry, Icahn School of Medicine at Mount Sinai School of Medicine, New York, NY
• Sam Gandy, Ph.D., Research Assistant, Synthesis Institute; Senior Science Writer, Wavepaths; Collaborator, Centre for Psychedelic Research at Imperial College, London, United Kingdom
• Michael J. Gelb, Author, Motivational Speaker, Consultant, Juggler; Sleepy Hollow, NY
• Rachelle C. Sampson, Ph.D., Associate Professor of Business and Public Policy, Smith School of Business, University of Maryland, College Park, MD; Senior Policy Scholar, Center for Business and Public Policy, Georgetown University, Washington DC
• Daniel Siegel, M.D., Founding Co-Director, Mindful Awareness Research Center (MARC); Clinical Professor of Psychiatry; Editor-in-Chief, Norton Professional Series in Interpersonal Neurobiology; Co-Investigator, UCLA Center for Culture, Brain & Development, UCLA School of Medicine, Los Angeles, CA
• Rosalind Watts, Ph.D., Clinical Director, The Synthesis Institute, Zandvoort, North Holland
• Andreas Weber, Ph.D., Writer and Independent Scholar, Berlin, Germany
The 2021 International Forum on Consciousness is open to the general public, but registration is required. The fee is $150 and there are a limited number of scholarship opportunities available to assist with the cost. To register, or for more information, including an event schedule, presenter biographies and presentation abstracts visit: www.btci.org/forum.

The Forum is co-hosted by the BioPharmaceutical Technology Center Institute (BTC Institute) and Promega Corporation, who are also Platinum sponsors, along with Perkins Coie, von Briesen & Roper, s.c., and Usona Institute.
The following two tabs change content below.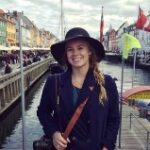 Natalie is a Science Writer at Promega. She earned her B.S. in Microbiology from the University of Wisconsin-Madison, and her Associate's Degree in Science from Cottey College. In her spare time, she can be found playing volleyball, making music, chipping away at her never-ending stack of craft projects, and volunteering with animals.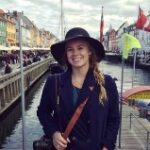 Latest posts by Natalie Larsen (see all)