Body weight, that is.
It's true. One of the more recent fitness trends is that of using body weight for resistance, in conjunction with high-intensity circuit training. Brett Klika and Chris Jordan published an article on this method in the American College of Sports Medicine's Health & Fitness Journal, in the May/June 2013 issue.
Here is the Article:
 "High-Intensity Circuit Training: Using Body Weight: Maximal Results with Minimal Investment"
When it comes to fitness I'm mostly old school. Years of one- and two-a-day swim practices in high school and college, and long runs for track and cross-country practice off-season from swimming were part of the 'more miles/time is better' philosophy. You had to put in the time and miles to get the conditioning and strengthening, as well as cardiovascular benefits.
A few years later and further into adulthood I find that working fulltime, along with house-keeping and outdoor chores and managing a couple of dogs' exercise and training routines leaves little time for working out and putting in all those miles. My solution, sadly, has been to drop most of what formerly was dedicated exercise time. Definitely not a healthy choice.
While house- and yardwork are active endeavors, they don't necessarily allow one to keep up with age-related changes, such as to muscle tone and fat accumulation.
About the Training and Benefits
The routine in the Klika and Jordan article is a series of exercises performed in a circuit, one exercise for a short time under high-intensity, followed by the next. The exercises require no equipment other than a good pair of running shoes (though several of the exercises could  be done barefoot). The exercises can be performed anywhere; in a hotel room, an airport waiting area, the lobby of a convention center (please, send photos).
This exercise routine is called high-intensity circuit training or HICT, where body weight provides the resistance. Exercises are a combination of aerobic and resistance training in a single circuit that takes about 7 minutes to complete. Klicka and Jordan encourage their clients to repeat this 7-minute circuit 2 to 3 times.
HICT can be a fast and efficient means of losing excess body weight and body fat. The resistance training portion contributes not only to the amount of fat burned during a workout, but by targeting the multiple large muscle groups solicited in these exercises, and with very little rest in between sets, aerobic and metabolic effects can also result.
Caution Advised Before Starting This Routine
There are contraindications for some persons, with the HICT routine, so please discuss this and any exercise changes with your personal physician or healthcare provider before starting this or any exercise routine.
The article is free at the link above. It is important  to understand and follow the prescribed order of the exercises, the intensity level at which to work to obtain the benefits, and to learn how much time to allow between exercise bouts—all very important to gaining the full benefits.
After checking with our wellness provider, my plan is to first learn how to do the exercises properly, then slowly work up to one full circuit, then 2 and more, as I get stronger.
For those of us in the far northern (or southern) climates, a HICT routine may also be the answer for what to do for exercise when the weather is inclement outdoors.
Let us know if you've tried a HICT routine and how it is going for you.
The following two tabs change content below.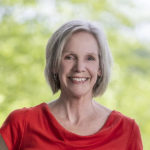 Kari Kenefick
Kari has been a science writer/editor for Promega since 1996. Prior to that she enjoyed working in veterinary microbiology/immunology, and has an M.S. in Bacteriology, U of WI-Madison. Favorite topics include infectious disease, inflammation, aging, exercise, nutrition and personality traits. When not writing, she enjoys training her dogs in agility and obedience. About the practice of writing, as we say for cell-based assays, "add-mix-measure".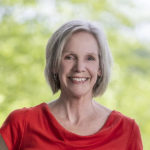 Latest posts by Kari Kenefick (see all)