The year 2020 was a year filled with things we didn't do. The global COVID-19 pandemic meant we didn't gather with family and friends; we didn't attend concerts or sporting events; we didn't even go to work or school in the same way. We also didn't go to the doctor, and as a result, many countries and organizations are reporting that there was an alarming drop in the number of new cancer cases (1–6). Unfortunately, while fewer diagnosis might sound like a good thing, there is no evidence that the actual rate of new cancer occurrence is declining (7).
COVID-19 Restrictions Impact Cancer Screening and Diagnosis
The drop in cancer diagnosis happened after countries began to put into place new restrictions intended to slow the spread of the SARS-CoV-2 virus. These measures often included limiting or pausing many routine screenings and doctor visits, which also limited or paused opportunities to diagnosis cancer. The resulting decline in new cancer diagnosis was dramatic. In the United States, there was a 46.4% decline in the number of newly diagnosed cases of six of the most common cancer types (breast, colorectal, esophageal, gastric, lung and pancreatic) per week between March 1, 2020 and April 18, 2020 (1,2,8).
The Netherlands Cancer Registry reported an approximate 40% decline in weekly cancer incidence (1,9, 10). Italy saw a 39% decrease in overall cancer diagnosis over a two-month period (March 19–May 21), with prostrate (75%), bladder (66%) and Colorectal (62%) seeing the largest decreases (4). In Spain, colorectal cancer diagnosis dropped by 48% during their 14-week lockdown (5). In the United Kingdom, there was a 75% decrease in the number of referrals for suspected cancer while restrictions were in place (1).
Negative Impact of Delayed Screenings and Diagnosis
Delaying a screening by a few weeks or months may not seem that significant, but the consequences of a delayed diagnosis can be serious. The National Cancer Institute predicts almost 10,000 excess deaths in the United States from colon and breast cancer cases alone over the next ten years because of delays in diagnosis (8). In England, UK, a population modeling study looking at delays in diagnosis from March 2020 to March 2021, predicted that up to 3,621 cancer deaths within five years (63,229 years of lost life) from breast, colorectal, lung and esophageal cancer will be attributable to the delays (11).
It is Time to Resume Screening and Treatment
The reason for these dire predictions is simple. The earlier cancer is diagnosed, the better the outcome. This is the driving force behind a letter from 79 organizations released early this year (7). The letter urged the public to resume cancer screenings and treatments.
"With patients missing their cancer screening during the pandemic, the American Cancer Society estimates that up to 10,000 cancers that would have been caught in an earlier stage will go undiagnosed and untreated until later in the disease course." Explains Dr. Sam Lubner, an oncologist at the University of Wisconsin Carbone Cancer Center. "It is imperative that patients are encouraged to get back in with their primary doctor to get screening tests they may have missed back on the books. Without accurate diagnosis as early as possible, all of the advancements we have made in cancer research cannot be brought to bear for patients."
Regular screening for cancers such as colorectal and breast can identify cancer early and dramatically improve treatment outcome. By March, 15 of 2021, the global COVID-19 pandemic had claimed over 2.5million lives (12). Resuming screening and treatment are two ways that are within our power to stop it from claiming more.
References
Kaufman, H.W. et. al. (2020) Changes in the Number of US Patients With Newly Identified Cancer Before and During the Coronavirus Disease 2019 (COVID-19) Pandemic. JAMA Network Open 3(8): e2017267, Accessed March 15, 2021.
American Association for Cancer Research. AACR Cancer Progress Report 2020: Special Feature on COVID-19 and Cancer. Accessed March 15, 2021
Raphael, T. (2020) Coronavirus has a massive Impact on Cancer Care. Bloomber Opinion Accessed March 15, 2021.
De Vincentiis, L. et al. (2021) Cancer diagnostic Rates during 2020 'lockdown' due to COVID-19 Pandemic, Compared with the 2018-2019: An Audit Study from Cellular Pathology. J. Clinic. Pathol. 74, 187–9.
JSuárez, J. et al. (2021) Impact of COVID-19 Pandemic during Spain's State of Emergency on the Diagnosis of Colorectal Cancer. J Surg. Oncolo. 123, 32–6.
Fewer Cancer Diagnosis during COVID epidemic in the Netherlands Lancet June 2020.
National Comprehensive Cancer Network. Letter: Major U.S. Cancer Centers and Organizations Endorse Goal of Resuming Cancer Screening and Treatment During the COVID-19 Pandemic. Accessed March 15, 2021.
American Cancer Society: Cancer Facts & Figures 2021. Accessed March 15, 2021.
IJzerman, M and Emery, J. (2020) Is a Delayed Cancer Diagnosis a Consequence of COVID-19? University of Melbourne Pursuit: Health & Wellbeing. Accessed March 15, 2021.
Netherlands cancer registry. Accessed March 15, 2021.
Maringe, C. et al. (2020) The Impact of the COVID-19 Pandemic on Cancer Deaths Due to Delays in Diagnosis in England, UK: A National Population-based, Modeling Study. Lancet Oncolo. 21, 1023–34.
World Health Organization. WHO Coronavirus (COVID-19) Dashboard. Accessed March 15, 2021.
Related Posts
The following two tabs change content below.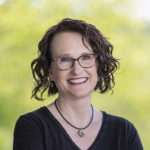 Kelly earned her B.S. in Genetics from
Iowa State University
in Ames, IA. Prior to coming to Promega, she worked for biotech companies in San Diego and Madison. Kelly lives just outside Madison with her husband, son and daughter. Kelly collects hobbies including jewelry artistry, reading, writing and knitting. A black belt, she enjoys practicing karate with her daughter as well as hiking, biking and camping.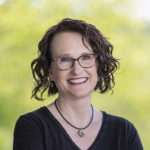 Latest posts by Kelly Grooms (see all)