On May 13, 2019, twenty-five meters below the streets of Stockholm in a retired nuclear reactor, Nerea Capon and her iGEM team unveiled an artistic fusion of creativity and synthetic biology. The Synthetic Biology Art Exhibition featured works by other iGEM teams and local artists, all presenting their unique reflections on the concepts of synthetic biology. The collection included synthetic skin grown by bacteria, performance art, and even a musical snail that spent the week crawling around a table full of plants.
"They were mind-blowing," Nerea says a few weeks after the exhibition. "We let them have total freedom to interpret synthetic biology as they would love to, and it was really surprising."
iGEM is a synthetic biology competition that draws in students from many disciplines, though scientists make up the vast majority. When Nerea's team started meeting to plan their project for the year, several members found they shared an interest in pursuing art outside of their scientific studies. Naturally, they soon had the idea to merge the two passions and host a SynBio-themed art show.
"When we started, we thought nobody was doing this," Nerea says. "We thought it was a crazy idea. But as we requested images from artists all around the world, we realized it is a very cool theme for the artists to explore this sort of crazy new life."
Once the team developed the idea and confirmed a date and location, they started searching for artists to participate. One team member was a design student, so he advertised the opportunity around the design school. They posted an open call for artwork on their social media channels and spread the word through their personal circles. They also reached out to other iGEM teams who they had heard were working on creative projects and featured SynBio-themed postcards from iGEM Dusseldorf and several pieces from members of the Copenhagen team. Overall, they gathered 38 pieces of artwork to display."
"This one group of artists, they also do improv shows. They set up a table and called some participants, and one of the girls was like, 'I bought these new plates. They're made with synthetic biology, so the bacteria in the plate will eat any leftovers that you have in your plate.' So it was a way to manage waste, and we thought that could totally be an iGEM project!"
Nerea estimates that the show hosted around 250 attendees across three days, which she considers a huge success. The venue even reached its maximum capacity at one point, and they had to start turning people away at the door.
"Some people that couldn't get in were like, 'Oh, I'm coming back tomorrow,' and they did come back the next day. We were mind-blown by how excited people were!" she says, laughing.
Now that the art show is over, the team is turning their attention to their project for the year, which involves encapsulating phages for site-specific delivery. They're securing lab space, planning experiments, and combing the literature for every bit of helpful information. The art, however, isn't fading away.
"We've prepared a little newspaper!" Nerea says. "We're going to present the winners and we've made them on the newspaper in a way that you can put them as posters in your room, and they are so cool. Our plan is to bring multiple copies to the jamboree, and I think people will like to have a copy. They are so colorful, and the art is just so amazing."
To check out more coverage of the iGEM Stockholm Synthetic Biology Art Exhibition, watch the "iGEM Stockholm Takeover" story on the Promega Instagram channel, in which Nerea took over the Promega account for a week to give us a live look at everything going on at the exhibition. While you're on Instagram, head to @iGEMStockholm to see all the exciting things Nerea and her team are doing all year.
Competing in iGEM? Learn more about how you can get support for your iGEM project at our website and check out our resources for iGEM teams, including Q&A webinars and tips for creating scientific posters.
Photos provided by iGEM Stockholm team.
The following two tabs change content below.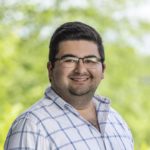 Jordan Villanueva studied writing and biology at Northwestern University before joining Promega in 2017. As a science writer, he's most interested in the human side of science - the stories and people behind the journal articles. Research interests include immunology and neuroscience, as well as the COVID-19 pandemic. When he isn't working, Jordan loves turning sourdough baking into a science. It's just a symbiotic culture of yeast and lactic acid bacteria, right?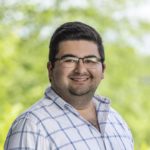 Latest posts by Jordan Villanueva (see all)