Scientific inquiry —looking at the world and asking questions about what we observe—is a natural human behavior. Why is the sky blue? What would happen if I did this Mom? Ask any grade school teacher. Kids do science naturally. They are not afraid of questions. They are not afraid of nature. They are not afraid of experiments and data collection.
One other things kids do really well is: fold paper. I never cease to be amazed at the elaborate fortune tellers, hoppers, boats, hats and other creations that my daughter and her friends make at a moment's notice out of virtually any scrap of paper they can find.
Recently members of the Prakash Lab at Standford University announced the Foldscope: an optical microscope that is printed and folded from a single flat sheet of paper. These microscopes, which can provide magnification of up to 2000X, can be produced for less than $1.00/each. Furthermore these scopes weigh less than 10g (a couple of coins), require no external power source, can be dropped from 3-stories without damage, and can even be stepped on.
These characteristics make the Foldscope ideal for field work, particularly in remote locations where access to power and other resources is difficult. Prakash and colleagues have published their work in a PLOS One paper and have demonstrated many uses for these Foldscopes including high-resolution brightfield microscopy, fluorescence microscopy, and darkfield microscopy.
Doctors, veterinarians and scientists working in poor areas could identify parasites in water or food sources easily, on-site. The Prakash lab also realizes the potential to link the Foldscope to smart phone technology for image capture, diagnostics or telemedicine. Additionally, a disposable microscope that can be incinerated can provide a significant advantage for diagnostics of highly infectious pathogens. The potential for this tool in the hands of trained scientists is incredible.
But the greatest potential for the Foldscope, in my opinion, lies in the hands of the individuals who naturally have the two most important skills for using it: a keen ability to ask questions and explore freely, and an innate ability to fold paper—children, the next generation of scientists.
Even in the United States, many children do not have access to microscopes, and most certainly do not have access to microscopes that can be taken out into the field and given to each student. A common perception is that good science education requires expensive equipment, high tech laboratories, white coats, and big words. The Foldscope is one reply to that perception. Science can be done by keen observers working in the field using microscopes made of paper.
Here we have an opportunity to encourage children's naturally curious nature, to allow them to explore the rich biodiversity of the earth, and to foster inquiry at an early age. At $1.00/student there is simply no excuse for not putting a microscope into every child's hand.
The following two tabs change content below.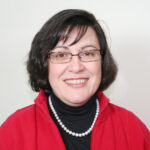 Michele earned her B.A. in biology at
Wesleyan College
in Macon, GA, and her PhD through the BCDB Program at
Emory University
in Atlanta, GA where she studied cell differentiation in the model system C. elegans. She taught on the faculty of Morningside University in Sioux City, IA, and continues to mentor science writers and teachers through volunteer activities. Michele supervises the digital marketing program group at Promega, leads the social media program and manages Promega Connections blog.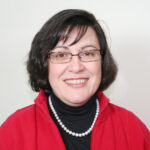 Latest posts by Michele Arduengo (see all)