Today's blog brought to you by Julia Nepper, a Promega science writer guest blogging for the BioPharmaceutical Technology Center Institute (BTC Institute)!
"We all benefit from STEM role models. When students from underrepresented populations meet and learn about STEM professionals of color, they can see themselves as the scientists and engineers of the future. Fun, engaging science programming for children is also essential to light the spark for the next generation. A Celebration of Life, the partnership between the BTC Institute and the African American Ethnic Academy, two community nonprofits, has combined these 2 objectives for over twenty years." according to Barbara Bielec, K-12 Program Director.
This year, the theme of the program is Sunsational!, with a number of activities related to the sun, solar energy, and STEM careers. As part of the program, students heard talks from several STEM professionals of color about their work. Mehrdad Arjmand, co-founder of solar energy company NovoMoto, was one of those speakers.
Dr. Arjmand was born and raised in Iran. His path to becoming a mechanical engineer began as a child, with him "destroying a lot of equipment" in his house. After completing his undergraduate education, he came to the States to pursue a PhD at the University of Wisconsin-Madison, where he met Aaron Olson, a student who was born in the Democratic Republic of Congo. These two discovered a shared passion for starting a business and helping their communities, which led directly to the founding of NovoMoto. The name derives from Portuguese for "new" (novo) and Lingala—a language spoken in Congo—for "fire" (moto).
The company's office is located in Kinshasa, the capitol city of Congo. About 90% of people in Congo live without electricity, relying on small shops with diesel generators to be able to charge phones, etc. These generators are noisy, expensive, and dirty. While some companies do offer solar power, they require customers to pay up front for the systems, which can cost $200–800. Many households cannot afford these costs, so Mehrdad and Aaron have set up their company to offer a "pay-as-you-go" service that costs as little as a couple dollars a week to be able to have lighting, charge phones, and even watch TV.
How do solar panels work, anyway? You probably know that silicon is one of the main ingredients in most commercial solar panels. There are two layers of silicon sandwiched together in a solar panel, N type and P type. The N side has an overabundance of electrons, while the P side has "holes" where electrons can pop in. When photons hit the panel, their energy knocks electrons from the N side to the P side, and this energy is harnessed to do things like power a lightbulb. One student asked why this process is not 100% efficient—one major reason is that sometimes the electrons will not have sufficient energy to escape the N side. However, since the only moving parts are electrons, solar panels are very long-lasting.
The different types of silicon are created using a process called doping, where small amounts of a different chemical are added to the silicon to create the over- or underabundance of electrons. Silicon is a group 4 element, so doping with something like indium (group 5) can create N type silicon, while doping with phosphorous (group 3) can create P type. This TedEd talk further explains the workings of solar panels.
At the time of this writing, NovoMoto has about 15 employees, including technicians and a marketing team, and around 200 customers. They started serving their first customer in June 2017. This is a very exciting opportunity for students especially; the photo below shows a school in a village in Congo. Mehrdad told us that in order to get enough light, they actually had to remove part of the roof! Now, school is like this one can study rain or shine.
The Sunsational! students had a lot of great questions for Mehrdad since one of the program projects has been creating a solar energy business. Students imagined and designed a solar product, named their businesses, and created logos and taglines. Many of the students were inspired by NovoMoto; creating useful, inexpensive solar products for use throughout the world.
The following two tabs change content below.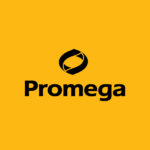 Promega products are used by life scientists who are asking fundamental questions about biological processes and by scientists who are applying scientific knowledge to diagnose and treat diseases, discover new therapeutics, and use genetics and DNA testing for human identification. Originally, founded in 1978 in Madison, Wisconsin, USA, Promega has branches in 16 countries and more than 50 global distributors serving 100 countries.