In the United States, the last Monday of May is Memorial Day, a national holiday in which we honor those who have given their lives in service to the country. For those of us living in Wisconsin, Memorial Day is also usually preceded by the first truly warm weekend of summer. So as families remember their loved ones, they gather together to create new memories in parks and backyards, around picnic tables or on grassy lawns–beginning the summer season with a cookout, picnics and bar-b-ques.
Here at Promega we love a good cookout too. So a few of us have cobbled together some of our favorite summer recipes to share with you. Do you have a favorite summer recipe? Share it in the comments below.  (Please note metric conversions are approximate and have not been tested.)
Creamed Cucumbers
3-4 large cucumbers, peeled, cut into 1/8" slices
Half of a yellow onion, sliced thin
1-2 tablespoons salt, to taste (15-30g)
1-2 heaping tablespoons of sour cream (12-24g)
1 teaspoon white vinegar (5ml)
1 teaspoon sugar (4g)
Place cucumbers and onion in a large bowl and add salt. Should taste overly salty, add more if need be. Let sit for 1-2 hours.
Add sour cream, vinegar and sugar. Adjust amounts to taste. Refrigerate before serving, best served cold.
Seasoned Potato Wedges with Sour Cream and Bacon Dip
Seasoned Potato Wedges
1/3 cup all-purpose flour  (41.5g)
1/3 cup grated Parmesan cheese (41.4g)
1 tsp paprika (6.9g)
3 large baking potatoes
1/3 cup milk  (~80ml)
4 T butter, divided (1T = 15ml)
In a large plastic bag, combine flour, cheese and paprika. Cut each potato into 8 wedges; dip in milk. Place in bag, a few at a time, and shake to coat. Place on greased 15″ × 10″ × 1″ baking pan. Drizzle with 2 T butter.
Oven instructions:Bake, uncovered,  at 400°F for 20 minutes. Turn wedges; drizzle with remaining butter. Bake for another 20 minutes or until potatoes are tender and golden brown.
Grill instructions: Wrap prepared wedges in heavy-duty foil and grill until potatoes are tender and golden brown.
Sour Cream and Bacon Dip
2 cups sour cream (460g)
8 bacon strips, cooked and crumbled
2 T snipped chives (6g)
1/2 tsp garlic powder (1.5g)
Combine all ingredients. Serve with warm potato wedges.
Salad to Accompany Anything Off the Grill
2 1/2 lb. new potatoes (1 lb = 454 g)
Kosher salt
Freshly ground black pepper
1/4 c. olive oil (1 c = 240ml)
2 tbsp. red wine vinegar (1 tbs = 15ml)
1 tbsp. Dijon mustard (15ml)
1/2 c. chopped half- sour pickles, plus 2 tablespoons pickle brine (1 c ~ 240ml)
2 tsp. mustard seeds (1 tsp = 5ml)
2 c. watercress (68g)
1/4 c. chopped fresh chives (12g)
1/3 c. chopped fresh flat-leaf parsley (6.25g)
Place potatoes in a large pot; cover with cold salted water. Cover and bring to a boil, reduce heat to low, and simmer until tender, 15 to 18 minutes. Cut into halves or quarters, if large.
Meanwhile, whisk ¬together oil, vinegar, Dijon, and pickle brine in a bowl. Season with salt and pepper. Add potatoes, pickles, and mustard seeds, and toss to coat. Fold in watercress, chives, and parsley.
From: Country Living Magazine March 2, 2018
Hash Brown Casserole
32 oz bag shredded frozen hash browns, nearly thawed (454g)
6T melted butter (1 T = 15 ml)
1 can cream of chicken soup
12 oz shredded cheddar (318g)
1 small chopped onion
1 tsp salt (5g)
8 oz sour cream (240g)
Put potatoes in greased 9 in × 13 in pan. Mix everything else and pour over potatoes. Bake at 350°F for 45 minutes.
Rainbow Quinoa Salad
1 cup quinoa (180g, dry)
2 mangoes, diced
1 red bell pepper, diced
1 yellow bell pepper, diced
1 orange bell pepper, diced
1 jalapeno pepper, finely minced (optional)
3 green onions, sliced (0ptional)
1 can black beans, drained & rinsed
3 tablespoons chopped cilantro
3 tablespoons extra virgin olive oil (45ml)
3 tablespoons rice wine or apple cider vinegar (45ml)
Salt, to taste
To cook quinoa, bring 2 cups of water to a boil. Stir in quinoa and then cover and reduce heat to a simmer. Stir occasionally and simmer for ~15 minutes (or until no water is bubbling on bottom of pan). Then remove from pan and put in a large bowl to cool.
Meanwhile, mix up the vinaigrette by whisking together the oil, vinegar and salt and prepare all of the other ingredients. When the quinoa is cool to the touch, mix in the vinaigrette and other ingredients and enjoy! Can be prepared the night before.
The following two tabs change content below.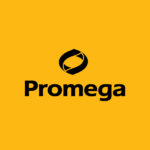 Promega products are used by life scientists who are asking fundamental questions about biological processes and by scientists who are applying scientific knowledge to diagnose and treat diseases, discover new therapeutics, and use genetics and DNA testing for human identification. Originally, founded in 1978 in Madison, Wisconsin, USA, Promega has branches in 16 countries and more than 50 global distributors serving 100 countries.