Before you begin your subcloning, you need to know: The restriction enzyme (RE) sites available for subcloning in your parent vector multiple cloning region (or in the insert if you need to digest the insert); the RE sites available in the destination vector multiple cloning region (MCR); and if these same sites also occur in your insert. Once you know this information, you can use the chart below to decide which subcloning strategy to use.
To learn more about subcloning, visit our Subcloning Notebook.
The following two tabs change content below.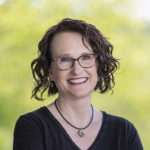 Kelly earned her B.S. in Genetics from
Iowa State University
in Ames, IA. Prior to coming to Promega, she worked for biotech companies in San Diego and Madison. Kelly lives just outside Madison with her husband, son and daughter. Kelly collects hobbies including jewelry artistry, reading, writing and knitting. A black belt, she enjoys practicing karate with her daughter as well as hiking, biking and camping.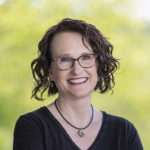 Latest posts by Kelly Grooms (see all)