Ubiquitination refers to the post translational modification of a protein by attachment of one or more ubiquitin monomers. The most prominent function of ubiqutin is labeling proteins for proteasome degradation. In addition to this function ubiquitination also controls the stability, function and intracellular localization of a wide variety of proteins.
Cell free expression can be used to characterize ubiquitation of proteins. Target proteins are expressed in a rabbit reticulocyte cell free system (supplemented with E1 ubiquitin activating enzyme, E2 ubiquitin –conjugating enzyme, and ubiquitin). Proteins that have been modified can be analyzed by a shift in migration on polyacrylamide gels.
The following references illustrate the use of cell free expression for this application.
Jung, Y.S. et al. (2011) The p73 Tumor Suppressor Is Targeted by Pirh2 RING Finger E3 Ubiquitin Ligase for the Proteasome-dependent Degradation. J. Biol. Chem. 286, 35388–95.
Su, C-H, et al. (2010) 14-3-3sigma exerts tumor-suppressor activity mediated by regulation of COP1 stability. Cancer. Res. 71, 884–94.
Naoe, H. et al. (2010). The anaphase-promoting complex/cyclosome activator Cdh1 modulates Rho GTPase by targeting p190 RhoGAP for degradation. Mol. Cell. Biol. 30, 3994-05.
de Thonel, A. et al. (2010) HSP27 controls GATA-1 protein level during erythroid cell differentiation. Blood 116, 85–96.
Kaneko, M. et al. (2010) Loss of HRD1-mediated protein degradation causes amyloid precursor protein accumulation and amyloid-beta generation. J. Neurosci. 30, 3924–32.
The following two tabs change content below.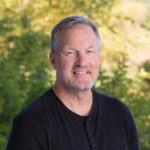 Gary earned his B.S. in Bacteriology, UW-Madison in 1982. From 1982–1986 he served as Research Tech at UW-Madison. From 1986 to the present Gary has been with Promega Corporation serving in many capacities including as the very first editor of Promega Notes. He was also Manager Tech Services and Training, Product Manager Restriction/Modifying Enzymes, Product Manager Protein Analysis, and is now Sr. Product Manager for Protein Analysis products.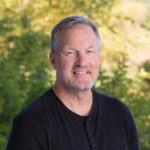 Latest posts by Gary Kobs (see all)