Every day at the Promega Headquarters in Madison, Wisconsin, many Promega employees trade the crowded Beltline Highway for a scenic route along the bike trails. As our colleagues wind around the lakes and prairies of south-central Wisconsin, they're reducing greenhouse gas emissions and getting some fun exercise in the process. This week, during National Bike-to-Work week, we're taking time to recognize our colleagues who opt for a healthier and more sustainable commute. In the video below, hear about how Promega supports our bike commuters from Sam Jackson, an avid biker and Multimedia Specialist at Promega.
The following two tabs change content below.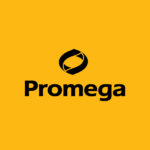 Promega products are used by life scientists who are asking fundamental questions about biological processes and by scientists who are applying scientific knowledge to diagnose and treat diseases, discover new therapeutics, and use genetics and DNA testing for human identification. Originally, founded in 1978 in Madison, Wisconsin, USA, Promega has branches in 16 countries and more than 50 global distributors serving 100 countries.