At Promega we like to celebrate the good things, little and big, from the publication of a peer-reviewed paper from a customer or one of our scientists, to the completion of a dissertation defense, to the launch of an exciting new technology. Today we celebrate, along with our local Madison and our global scientific communities, the public opening of our new cGMP manufacturing facility, dedicated to serving customers who need molecular biology reagents for IVD assays.
We could not have asked for a more beautiful fall day for the events. We'll be live blogging from the opening to share a little bit of the celebration with our Promega Connections community as well.
We are not just celebrating a building; we are celebrating the spirit that drives us to dream big and do grand things. We are celebrating the spirit that causes us to want beautiful places to work, places that preserve the natural environment but still allow us to grow intellectually–as people and corporations. We are celebrating community and the desire to make the world a little better place to be by our having been in it.
The following two tabs change content below.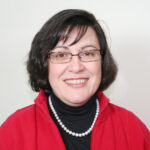 Michele earned her B.A. in biology at
Wesleyan College
in Macon, GA, and her PhD through the BCDB Program at
Emory University
in Atlanta, GA where she studied cell differentiation in the model system C. elegans. She taught on the faculty of Morningside University in Sioux City, IA, and continues to mentor science writers and teachers through volunteer activities. Michele supervises the digital marketing program group at Promega, leads the social media program and manages Promega Connections blog.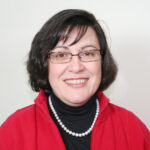 Latest posts by Michele Arduengo (see all)