One of the most noticeable phenological events of Spring in the Midwest United States is the arrival of the red winged black birds in March. These birds fly in from the South and take up residence on fence posts, power lines and tall reeds, creating a a weaving of red and yellow and black against a still brown backdrop. Shortly after the blackbirds arrive, the first robins of spring greet us and sandhill cranes fly in along with many other species.

These migratory birds that serve as heralds of spring are celebrated on World Migratory Bird Day (#WMBD #WMBD2019 #BirdDay). This day is celebrated twice a year, on the second Saturday in May and the second Saturday in October.
This year May 11 is World Migratory Bird Day, and the theme is "Protect Birds: Be the Solution to Plastic Pollution." World Migratory Bird Day web site, an estimated 8.3 billion metric tons of plastics have been created since the 1950s, and only about 9% of plastic materials are recycled–leaving 6.3 billion metric tons of plastics in landfills and the environment. Because plastics are not biodegradable or digestible they stay in the environment for a long time, gradually breaking down into smaller and smaller pieces, called microplastics.The toxicity of microplastics for sea creatures, birds and humans is still being debated and extensively studied (Smith et al, 2018). Larger plastic debris can pose a problem for birds (and other wildlife) because of ingestion and entanglement, and WMBD estimates that the number of seabirds dying from the effects of plastic pollution each year is 1 million and growing. WMBD is asking people to curb their plastics use and participate in clean up and educational activities around plastic pollution.
As molecular biologists at the lab bench, we can make a huge difference in the reduction of plastics in the environment. For instance The RightCycle Program, a large-scale recycling program for nonhazardous lab, cleanroom and industrial waste is designed to help industrial and research labs recycle waste such as gloves, masks and even safety glasses. We have written about the work of the My Green Lab program to help labs implement simple changes to improve lab sustainability practices.
So on May 11, when you spot that first GoldFinch or Downy Woodpecker, ask yourself what you can do to reduce your own plastic waste, in the lab or at home to protect these seasonal backyard visitors. And, since it's the day before Mother's Day in the US, you can even buy a bird feeder for your mom (but make sure it's not plastic!).
The WMBD website has an amazing resources site of coloring sheets, infographics, and suggested activities for World Migratory Bird Day. They even have a map of all of the events happening globally so that you can find an event near you.
Another interesting note: If you like the artwork for Migratory Bird Day 2019, it is by Cuban artist Arnaldo Toledo, a scientific illustrator, photographer and designer for the Botanical Garden Center of Studies at the Central University "Marta Abreu" Las Villas.
The following two tabs change content below.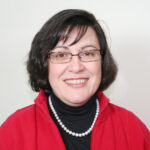 Michele earned her B.A. in biology at
Wesleyan College
in Macon, GA, and her PhD through the BCDB Program at
Emory University
in Atlanta, GA where she studied cell differentiation in the model system C. elegans. She taught on the faculty of Morningside University in Sioux City, IA, and continues to mentor science writers and teachers through volunteer activities. Michele supervises the digital marketing program group at Promega, leads the social media program and manages Promega Connections blog.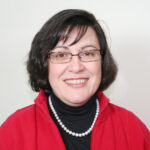 Latest posts by Michele Arduengo (see all)