Roberta A. Gottlieb, MD, is the Director of Molecular Cardiobiology at Cedar-Sinai, a nonprofit academic healthcare organization. She is interested in the role of autophagy in myocardial ischemia, a kind of heart disease in which blood flow to the heart is blocked. (Studies have shown that autophagy is upregulated during myocardial ischemia, but why this happens is not entirely clear.) Her ultimate goal is to understand and mitigate ischemic injury, with the hope of developing therapeutics for humans.
And—she's a poet.
In a review article published in Circulation Research, titled "Untangling Autophagy Measurements: All Fluxed Up" (love that title!), Dr. Gottlieb wrote an accompanying poem that summarizes the article. The poem is nicely written and provides advice for data interpretation in autophagy research. It's not often that science and poetry come together. But when it does, it's something beautiful.
Hope you enjoy it!
A photo is static, an instant in time,
Telling nothing that happened next or before;
Yet papers are published and conclusions are drawn
Claiming autophagy's up when really it's gone.
Like tea leaves or runes it's not easy to read
When puzzling out blots of LC3B
When chloroquine's there or when it's left out
It's the increase that matters to tell you what's what.
Beclin is tricky when it's gone half away,
Its effects on autophagy go every which way:
Nucleation is up or fusion's not seen,
So consider with care what it all means.
Like freeways with cars and crowded on-ramps
AVs have cargo and their own traffic jams
Created by leupeptin, CQ or Baf,
LC3 rises at least by a half.
Remember when calculating if flux is intact
It's the ratio that gives you that crucial fact
LC3 levels of Baf over static
Will yield results that are not so erratic.
To understand the process you must think it through;
Autophagy requires you to use every clue.
Good data help you line up ducks,
Just please be sure to measure flux.
–Roberta A. Gottlieb
Want to read more of Dr. Gottlieb's poems? Here are a few:
Life in the Balance, Longevity the Goal
Autophagy and Cancer
Mitophagy and Biogenesis
Need a better way to measure autophagic flux? Learn about our no-wash luminometer-based Autophagy Assay.
The following two tabs change content below.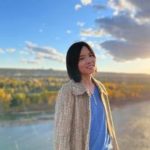 Johanna is a Science Writer at Promega. She earned her PhD in Biomedical Sciences at Baylor College of Medicine. She was a freelance writer and full-time mom for five years before joining Promega. Johanna is from Taiwan and she believes Taiwanese food is the best in the world. She loves doing yoga, traveling and spending time with her two kids.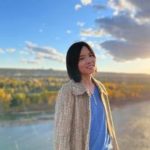 Latest posts by Johanna Lee (see all)