Today's blog post is written by guest blogger, Josh Agate, Manager, Global CRM.
Adventure is relative. Most people are looking for new adventures in life, and those can range from planning where to go on vacation to starting a new job. What each person looks for in an adventure and the level of thrill they seek is different. When I learned that Promega had awarded me a trip to a destination of my choice with my family for my job performance, I was excited to plan this new adventure with my wife and two daughters (ages 4 and 6). We decided on a trip to Belize.
The trip required two commercial flights, followed by a puddle jumper flight (with hand-written boarding passes), and a 30 minute boat ride before we arrived at our hotel on the island of Ambergris Caye.  This island, off the northern coast of Belize, would provide the backdrop for our family's greatest adventure to date. The trip to get to the island wasn't tedious travel for them; it was a wild ride that included a plane that held 12 people, flying over crystal clear waters and a boat trip, where our hair flew wildly as we were sprayed with ocean mist.
Our agenda included many activities. On a day trip to the mainland, we visited a Howler Monkey sanctuary that was founded by a researcher from the University of Wisconsin.  We got to meet a pack of 7 monkeys that included 2 babies.
We also went cave tubing off a branch of the Sibun River and learned about flora in the jungle and their medicinal properties. We spotted wild iguanas and toucans.  During the rest of our time at the resort, we took multiple trips on sea kayaks, and my oldest daughter discovered a new love for snorkeling.
But the biggest thrill of all happened on our very last day of the trip.  Both my wife and I were tired of the cuisine at the hotel, so we rented a golf cart to make the 30-minute drive to the largest city on the island, San Pedro.  The first 3 miles of the 6 mile drive into town were on a beat-up, gravel road.  There were potholes everywhere and speed bumps that made me question if the golf cart would make the trip back without falling apart.
While in town, we got to see freshly caught seafood and mounds of fresh fruits and vegetables, along with really experiencing the culture of Belize. The return trip on a nearly deserted road, long after the sun had gone down, was equal parts thrilling and terrifying.  When we returned from Belize, our daughters were most excited to tell people about the golf cart trip we took.  Even more evidence, you just never know where you will find your next adventure!
I am beyond grateful that Promega provided me with this amazing opportunity.  Promega always stresses the importance of maintaining work-life balance.  The fact that I was able to get this time to spend with my family and have these new and exciting experiences with them was more than I could ever have asked for. It invigorated me and I was so excited to get back to work and continue pushing my projects forward—toward the next great adventure.
The following two tabs change content below.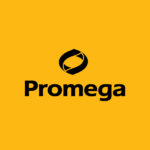 Promega products are used by life scientists who are asking fundamental questions about biological processes and by scientists who are applying scientific knowledge to diagnose and treat diseases, discover new therapeutics, and use genetics and DNA testing for human identification. Originally, founded in 1978 in Madison, Wisconsin, USA, Promega has branches in 16 countries and more than 50 global distributors serving 100 countries.