Today's Promega Connections blog is written by guest blogger Tori Sheldon, North America Marketing and Events Coordinator.
It is crazy to think how quickly the months fly by. It feels like yesterday I was watching the ball drop as 2017 turned to 2018. Now it is almost March, when Wisconsin starts to emerge from the cold winter. March also happens to be National Optimism Month.
As I think about optimism, I am reminded of one of the core values that guide interpersonal relationships at Promega: "look for the good, with discernment".  The spirit of this value is to remember that deep down everyone is trying to come from a positive place and that even though we may not always agree with each other it is an opportunity for further discussion and collaboration.
This value is a part of the Emotional & Social Intelligence (ESI) program at Promega. ESI refers to the competencies linked to self-awareness, self-management, social awareness and relationship management, which enable people to understand and manage their own and others' emotions in social interactions (Teleos). This program is geared towards supporting employees and their relationships.
In the workplace, I think it is important to have that reminder to look for the good, with discernment. We come in contact with people dealing with different things outside of work and within the office every day. Being able to take a step back and try to see someone else's perspective goes a long way.
I recently participated in my first Promega National Sales Meeting. During this meeting, a colleague shared a video urging everyone to "connect more." This video shared clips of our field representatives and home office teams going about their day-to-day both in and out of the office. The clips highlighted all of the responsibilities they must manage. Some people were handling multiple meetings, others had family to attend to, but everyone's responsibilities were important. I found it encouraging to take a step back and try to better understand the people I work with every day. I find myself trying to look at their actions through an optimistic lens.
Since this meeting and after learning more about ESI through Promega, I have tried to think more deeply about my responses to individuals I work with and understand where their motivations might lie. I know we are all on the same team so being open to more perspectives is valuable and presents more creative opportunities.
As we move towards National Optimism month I want to encourage everyone to take on an optimistic outlook, not just in the workplace, but in daily life as well. This is more than just always looking on the bright side, but trying to understand how the people you interact with think and truly appreciating their point of view. I hope by doing so you find more chances to reach your goals, whatever they may be.
Work cited:
"Emotional and Social Intelligence." Emotional and Social Intelligence – Teleos Leadership Institute,
www.teleosleaders.com/howwedoit/emotional.php.
The following two tabs change content below.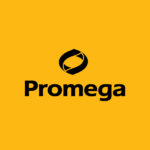 Promega products are used by life scientists who are asking fundamental questions about biological processes and by scientists who are applying scientific knowledge to diagnose and treat diseases, discover new therapeutics, and use genetics and DNA testing for human identification. Originally, founded in 1978 in Madison, Wisconsin, USA, Promega has branches in 16 countries and more than 50 global distributors serving 100 countries.