This blog is part four of a four-part series on grant writing inspired by resources published by the National Institutes of Health (NIH) and others.
After a long and arduous journey, you have finally arrived at the last stage of your quest to create the world's most inspiring grant proposal: writing it all down.
One of the most challenging parts of putting together a grant proposal is simply writing it. You must write to build the reviewers' confidence in you and demonstrate your contributions to your field, effectively illustrating your qualities as a researcher and your capacity to achieve your goals.
Assess Yourself
When writing your application, establish that you are competent in your area of study and have the skills to fulfill your research goals. Reviewers will want to see that you have relevant experience in your chosen field. There will always be competition when applying for a grant, so make sure that you thoroughly evaluate your qualifications, including prior training and publications, and highlight these. If you're exploring a new field, look for opportunities to grow your knowledge and experience there before applying, whether through coursework, lab training or otherwise. You will need to demonstrate to your reviewers that you have what it takes to achieve your research objectives.
Read more about conducting a self-assessment in this NIH article: "Writing a Winning Application―Conduct a Self-Assessment."
Create a Compelling Biosketch
All key personnel involved in your research must complete a biosketch. This includes principal investigators, consultants or other significant contributors (OSCs), i.e. those who will contribute on an "as needed" basis. You will likely be given specific instructions on how to fill out a biosketch by the institution to which you are applying. These instructions may include page limits, formatting and content needs.
There are several different components of a biosketch. You'll be asked to provide details regarding your education and training, your experience, your contributions to science and your scholastic performance. You will also be expected to write a personal statement, wherein you should explain how you are uniquely qualified to lead your project. Support your assertions with good evidence, including technical expertise, accomplishments and publications.
Reviewers will carefully consider whether the principal investigator and collaborators have sufficient experience to carry out the research plan, and your biographical sketch will weigh into their decision.
Learn more about creating a biosketch in this NIH article: "Create Biosketches."
Find Good Support
Letters of support should come from your institution, key personnel, and anyone contributing significantly to your project. They should detail exactly what type of support they will provide, including materials and equipment, and should reflect the stipulations of the formal agreement that you have established with them. Carefully read the Funding Opportunity Announcement (FOA) and submit letters as requested.
Don't send in an excessive number of letters, as this may only make your reviewers' job more difficult. Also consider that anyone who writes you a letter is thereby disqualified from reviewing your application due to the conflict of interest, which may cost you valuable support on the review panel.
For more on letters of support, check out the NIH article: "Hit the Sweet Spot for Letters of Support."
Avoid Mistakes
Throughout this series, we have discussed the reviewers' expectations and how you can meet them. There are typically scored criteria unique to the institution or specific award that you're applying to, including things that we have covered previously like significance and innovative approach[AK1] [JL2] . There are plenty of missteps that can be made along the way that may hinder your success.
Common problems observed in grant applications include overly ambitious or unfocused Specific Aims, uninspired or low-impact research or inadequate expertise required to achieve your goals. In your approach and experimental design, you should ensure that you are directly testing your hypothesis, provide sufficient detail without going overboard and discuss potential pitfalls. Appropriately justify all expenses in your budget and demonstrate that you have good institutional support. Perhaps most importantly, make sure that your grant application receives adequate proofreading prior to submission.
It can be tedious to run through and examine every minute detail, but the payoff will come when your grant application is accepted, and you want to make sure that your hard work will bring your research to fruition.
More common mistakes are listed in this NIH article: "Common Mistakes in Writing Applications."
At its core, writing your grant is the process of uniting all the component elements and tying your application together into one cohesive package. Highlight what makes you and your research unique. Make sure you focus on the experience and credentials that make you especially qualified to carry out the research you've so thoughtfully designed. Tell your reviewers why they should invest in you and your work, and how you will make a significant impact in your field. Use your writing to put your best foot forward so you can triumph in your quest.
---
For additional resources including tips on the job search, interviews, conferences and professional development, visit the Professional Skills and Development section of our Student Resource Center.
The following two tabs change content below.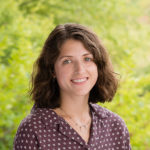 AnnaKay is a science writer at Promega. She studied Life Sciences Communication at the University of Wisconsin-Madison and has written across a range of fields including limnology, veterinary medicine and natural resource management. In her spare time, AnnaKay enjoys reading and writing creatively.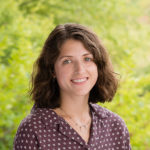 Latest posts by AnnaKay Kruger (see all)