Celebrated annually on October 10th, World Mental Health Day provides an opportunity for people and communities to improve knowledge, raise awareness, and mobilize efforts in support of mental health.
Many people find that working is beneficial for their mental health. Having a job can help provide financial stability, establish a structured routine, improve one's sense of identity, and more. However, at times your work may negatively impact your mental health and vice versa. Read some tips on how you can enhance your workplace well-being and cultivate a happier professional life.
Nurturing Your Mental Health in the Workplace
Set realistic goals. It sounds simple, but it can be hard to break away from setting unrealistic expectations for yourself with perfectionism in mind. Set achievable goals without overextending yourself and communicate openly about your workload limits to help avoid additional stress and anxiety. It's also important to refrain from tying your self-worth to your achievements–Your value extends beyond your profession!
Take breaks. Throughout the day, it's important to momentarily step away from your work and intentionally provide your mind with opportunities to recharge. Mental health breaks can look different from person to person. Activities such as stretching, taking a short walk, practicing breathing exercises, and meditation can help improve your mental health, manage your stress, and avoid burnout. When you reach the end of your work day, remember to disconnect and make room for relaxation. Protect your personal time!
Seek social support. Whether you need assistance on a specific project or want to enjoy another colleague's company over your lunch break, interactions in the workplace influence your sense of belonging. Cultivating camaraderie among fellow employees can help reduce feelings of isolation and loneliness while building trust and transparency when navigating difficult situations. Our connections make us stronger!
---
To learn how Promega supports employee health and well-being, visit our People Care page.
---
Related Posts
The following two tabs change content below.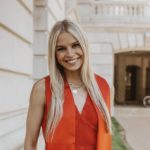 Riley Bell
Riley earned her B.S. in Life Sciences Communication and a certificate in Global Health at UW-Madison. She is a Digital Marketing Coordinator at Promega.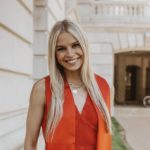 Latest posts by Riley Bell (see all)