On October 9, the 2018 Wisconsin Biohealth Summit was held in Madison, WI, hosted by BioForward, an organization that supports the growth of the biohealth industry in the state. This day-long event covered topics such as how diversifying your team can build better leadership, discovering new markets for existing products, and biomanufacturing. One of the panels on the schedule was "Examining the Economic Impact of Wisconsin's Biohealth Industry," and Penny Patterson, our Vice President of Communications, was one of the panel participants. We spoke after the summit to learn what came out of the panel discussion and the topics of interest raised by the biohealth industry attendees.
As we talked, Penny explained many topics were discussed, but ultimately focused around how to attract talented individuals to the biohealth industry in Wisconsin. This concern stemmed in part from the lower profile of the biohealth industry in Wisconsin compared to the more prominent and well-known East and West coasts. Of note, education and quality of life are important tools for recruiting candidates to join the biohealth industry.
The importance of education is twofold. Penny mentioned appreciating the education climate in the state at all levels. Families coming to Wisconsin want a strong educational environment for their children. Businesses desire an educated workforce and opportunities for collaboration at the university level. But biohealth businesses don't only need scientists with advanced degrees. Lab technologists, engineers and tradespeople are necessary for businesses to thrive and grow. If the industry does well by growing its businesses, suppliers as well as starting new companies, there are more employment opportunities available for educated individuals.
To attract and retain employees, quality of life was covered during the panel discussion. Bringing talent to Wisconsin means highlighting what the state has to offer a potential employee. Quality of life involves education, infrastructure and natural beauty and yes, even other job opportunities. People want a place where they and their families can grow, be well-educated, enjoy where they live and explore new interests. Without a good quality of life, biohealth businesses find it more difficult to attract the kinds of candidates they need for growth.
Penny related discussions after the panel on how business people wanted to nurture biohealth startups in the state and keep them here. Promega is an example of an in-state startup that established itself in Wisconsin and was able to keep growing. The ripple effects of retaining businesses in state and helping to build up suppliers that can be responsive and innovative is part of growing the biohealth industry. For example, Promega has >50% of its suppliers within 250 miles of the Madison, WI, headquarters, and as we grew, so did our suppliers.
What holds for the future? The discussion affirms how important education is, that there are shared issues around recruiting candidates and that every organization is looking to grow. The focus of this conference was sharing ideas among members of the biohealth industry, what opportunities they are seeking and the possibilities for growing this industry in Wisconsin. During the summit, BioForward shared a report on the health of the biohealth industry and its economic effect in Wisconsin.
People walked away from the conference reenergized about the opportunities that await the biohealth industry in Wisconsin. By working together to exchange ideas on how to overcome recruiting challenges and keeping the quality of life high in the state by showcasing the benefits and possibilities for growth to government officials, the biohealth industry has an even brighter future.
The following two tabs change content below.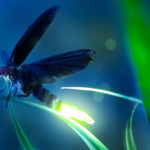 Sara is a native Wisconsinite who grew up on a fifth-generation dairy farm and decided she wanted to be a scientist at age 12. She was educated at the University of Wisconsin—Parkside, where she earned a B.S. in Biology and a Master's degree in Molecular Biology before earning her second Master's degree in Oncology at the University of Wisconsin—Madison. She has worked for Promega Corporation for more than 15 years, first as a Technical Services Scientist, currently as a Technical Writer. Sara enjoys talking about her flock of entertaining chickens and tries not to be too ambitious when planning her spring garden.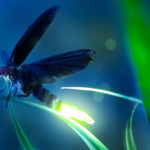 Latest posts by Sara Klink (see all)