Fc receptor-mediated antibody-dependent cell-mediated cytotoxicity (ADCC) is an important mechanism of action (MOA) by which antibodies target diseased cells for elimination. Traditional methods for measuring ADCC require primary donor peripheral blood mononuclear cells (PBMCs) or purified natural killer (NK) cells that express Fc receptors on the cell surface. Killing of target cells is an endpoint of this pathway activation and is used in classic ADCC bioassays.
PBMCs and NK cells are notoriously difficult to isolate and culture. Furthermore, cultured cells can be a source of variability.
There is a Better Way
Watch this video to learn why traditional ADCC assays can be problematic. You'll also learn a solution. Find out how to not only save time but also reduce assay variability.
For more details on the benefits of working with ADCC Reporter Bioassays go to the product page.
There you'll see how standardized reagents in Promega ADCC Reporter Bioassays ensure better results and better consistency in an ADCC Reporter Bioassay that saves you time.
The following two tabs change content below.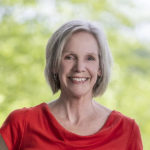 Kari Kenefick
Kari has been a science writer/editor for Promega since 1996. Prior to that she enjoyed working in veterinary microbiology/immunology, and has an M.S. in Bacteriology, U of WI-Madison. Favorite topics include infectious disease, inflammation, aging, exercise, nutrition and personality traits. When not writing, she enjoys training her dogs in agility and obedience. About the practice of writing, as we say for cell-based assays, "add-mix-measure".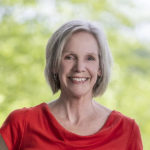 Latest posts by Kari Kenefick (see all)