In honor of Halloween, here is a Top Ten Uses of Pumpkin list for your enjoyment:
10. Means of transportation on the high seas or emergency flotation device (pumpkin boats; see the video).
9. Elementary Math Lessons. Determine circumference and radius. How much does a pumpkin weigh? Estimate the number of seeds. Check out pumpkin math ideas here.
8. Cholesterol-lowering snack. After ruthlessly scooping out the innards of a pumpkin, clean the seeds, bake them in the oven and enjoy your healthy snack. Pumpkin seeds contain phytosterols, compounds that that have been shown to reduce levels of LDL cholesterol, as well as magnesium, a mineral needed in the diet.
7. Physics Laboratory. Pumpkin Chuckin' Contest (video).
6.
Soup Bowl.
5. Stress Reducer. Satisfy your destructive tendencies by taking after-Halloween pumpkins and dropping them from great height onto the ground. Bonus points for reuse as compost by smashing them onto potential gardening areas.
4. Pumpkin Beer. More stress relief. Recipe here.
3. Pet Dietary Supplement.
Kitty Kidney Diet
For cats, 1–2 tsp. per meal. Also a good source of liquid for those kitties that don't drink enough water.
Canine Antioxidants
Use baked pumpkin to supplement your dog food. Serve dogs up to ½ cup per meal, as a good source of fiber and antioxidants.
Elephant treat
Toss a pumpkin to your favorite elephant. He will smash it with a foot and then devour the delicious pieces.
2. Anti-Aging Facial Treatment. Be sure to use a wide, angled pastry brush to apply.
1. Extract DNA from Your Pumpkin (a method so simple even an parrot could do it).
Happy Halloween from your Promega Bloggers
Note: Parrot DNA extraction photo from http://sci-toys.com/scitoys/scitoys/biology/pumpkin_dna/pumpkin_dna.html.
The following two tabs change content below.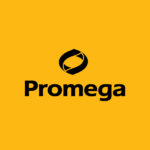 Promega products are used by life scientists who are asking fundamental questions about biological processes and by scientists who are applying scientific knowledge to diagnose and treat diseases, discover new therapeutics, and use genetics and DNA testing for human identification. Originally, founded in 1978 in Madison, Wisconsin, USA, Promega has branches in 16 countries and more than 50 global distributors serving 100 countries.