In 2014, Promega created a special incentive to reward field science consultants who help the scientific community take advantage of our on-site stocking program. The winners had to meet ambitious criteria to receive 2 round-trip tickets to anywhere in the world, a week of paid vacation and spending money. Our four winners from 2014 will share photos and stories about their journeys in a semi-regular Friday feature on the Promega Connections Blog.
Today's travelogue is Part IV and the final installment of the adventures of Mica Zaragoza, a senior client rep in Chicago, IL, who used his award to travel to Australia and New Zealand.
Walking out of our room into the open air, Queenstown instantly provided a lasting impression.  Nestled along Lake Wakatipu, watched over by the Remarkable Mountains, the city feels like Aspen on steroids—it's no wonder there's such an international pull for young travelers and skiers.
We jumped right into exploring with a gondola ride. This photo is my best attempt at capturing Queenstown from high above.
After soaking in the breathtaking views, we tried our first experience on a luge ride: think downhill go-karting on windy paths. Loads of fun and a definite recommendation!
Walking around town it quickly becomes apparent why Queenstown is the 'adventure capital of the world': paragliding, bungee jumping, mountain biking, skiing. You can pretty much name an outdoor activity and you'll find it there. Feeling a little adventurous ourselves, we signed up for a morning of whitewater rafting on the Shotover River with grade 3-5 rapids.
Heading down the river, most of the rapids went well until we hit "Mother," a grade 5 series of rapids where the raft became lodged and almost flipped.  While definitely challenging, it was an awesome experience that culminated in navigating a 170m long tunnel before dropping over one last grade 4 rapid.
Wrapping up from our river adventure, we grabbed a quick bite and hit the road again, heading down to the small town of Te Anau, en route to the Milford Sound. Te Anau is nestled along its namesake lake accompanying the beautiful Fiordlands and provides the feel of a small tourist hub.  Here we first found the well-known green-lipped mussels.
Their characteristic look is their biggest attraction; not an aficionado, they tasted just like normal mussels to me.
With the sun setting over Lake Te Anau, we called it an early night to tackle another jam-packed day exploring the Milford Sound.
To avoid road fatigue, we opted to take a local tour company, and that was a good call! The tour guide padded our trip with sightseeing, photo ops, and stories of filming Lord of the Rings (he was a Rider of Rohan in the second movie).
The beauty didn't end there, along the way we stopped at a one-way tunnel leading out to the Sound where we were allowed to step off the bus and take pictures.  I can't quite explain it, but imagine being surrounded on three sides by snow-capped mountains traced with breathtaking seasonal waterfalls.  It was simply a feeling of serenity neither pictures or words can quite capture.
Speaking of serenity, the first leg of the tour ended upon our arrival to the famously beautiful Milford Sound, a stretch of tranquil waters leading out to the Tasman Sea, overlooked by the stunning Mitre Peak. Out on the water, all was calm as we glided through lush mountains with sheer cliffs. Known to be one of the most beautiful places to visit on the planet, the experience lived up to its reputation. The natural beauty and sheer scale left me with a feeling of awe.  Also known for unique wildlife sightings, we were incredibly lucky to see both yellow-eyed penguins and humpback whales rarely found in this area.
After taking it all in, we boarded the bus back to Te Anau, not knowing the driver had one last surprise that 'wasn't in the brochure'.  Arriving outside of town, he pulled off onto a side road and then a private road leading to a small farmhouse.  He then walked into a shed, emerging with a bucket filled with milk bottles… and asked us all to help feed his baby sheep! It was such an unexpected and fun highlight of our trip and an example of how the little things in life can have a huge impact.
Our day complete, we wrapped up our trip to Milford Sound and headed back to Queenstown for the evening before our final days on the South Island.
Dunedin, New Zealand
After spending one final evening in beautiful Queenstown, we hit the road for the final leg of our South Island excursion, destination Dunedin. The four-hour drive included winding roads through rolling, rock-studded, stunning countryside that converged into our first experience with a 'motorway'—a multilane highway or interstate as we know it in the States.
Arriving in Dunedin, we checked into our hotel before hitting the town to explore.  Just a couple blocks away, the iconic Rail Station is a must-see that is beautifully highlighted at sunset.  Continuing through the city, we quickly identified both the locally renowned Speight's Brewery and Cadbury chocolate factory for tours in upcoming days, before seeking out a South Island delicacy: whitebait.
Passing along rural driveways on the South Island, I noticed a theme of signs proclaiming "White Bait Sold Here," oddly familiar of our Midwestern "Sweet Corn" signs, without truly
understanding what 'White Bait' was.  Low and behold, we learned from locals that whitebait is a South Island favorite comprised of small fish, approximately the size of minnows, often prepared pan-fried with egg and served with lemon.  Without missing a beat, we both dove right in. My best description is that it's similar to any other white fish in neutrality, though to my surprise, also quite tender despite eating the whole fish (yes, those are eyes).
Our evening concluded with a walk through the town center, known as the 'Octagon', capturing photos of Dunedin's beautiful town hall before a well-deserved night's rest.
Kicking-off our second to last day in Dunedin, we embraced our inner tourists and hit up the Cadbury Factory, Olveston Historic House, and Speight's Brewery all in a single swoop.
Though limited in our ability to take photos at Cadbury and the Olveston House, I did embrace the opportunity to fully enjoy everything Speight's Brewery had to offer—from talking our way into exclusive access to drinks, only available in the employee lounge, to perfecting the perfect pour with accompanying Germans on holiday, Speight's was a highlight for me and absolute recommendation for any visit to the area.  Interestingly, we learned they offer free water outside the brewery to the community, often sourced by those most in need.  Not only were their brews really enjoyable, the experience was one of the best brewery tours I've taken yet (N=8).
While exploring the city, we also decided to partake in a NZ staple beverage: Lemon & Paeroa.  This drink is best described as a sweet lemony soda, ideal for a hot day.  If you have a chance to try one, don't miss enjoying an L&P along with an 'Afghan Cookie' when in New Zealand.
We then hit the road for one final drive out to New Zealand's only castle, along the Otago Peninsula. Located on absolutely beautiful grounds, Larnach Castle feels less like a majestic European fortress and more like a mansion.  Owned by an affluent family with quite the scandalous history, Larnach is a time capsule looking at the early years of colonial NZ, with a view into the life of the family at that time.  Overall, the castle itself wasn't a favorite, but its grounds offered breathtaking views over the Otago Harbor.
With our time on New Zealand's South Island drawing to a close, we enjoyed one final drive along the coastline, reflecting on all the wonderful experiences and interesting people we encountered.
I'm truly grateful to have had an opportunity to enjoy and share these experiences of our trip to Australia and New Zealand. The memories of this adventure will far outlast any other award I have received, and I hope others have the opportunity to pursue and share their dream. Experiences are invaluable ways for an employer to show their appreciation, a perspective that has made Promega an even more wonderful and impactful place to work.
The following two tabs change content below.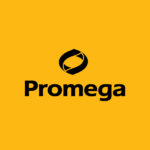 Promega products are used by life scientists who are asking fundamental questions about biological processes and by scientists who are applying scientific knowledge to diagnose and treat diseases, discover new therapeutics, and use genetics and DNA testing for human identification. Originally, founded in 1978 in Madison, Wisconsin, USA, Promega has branches in 16 countries and more than 50 global distributors serving 100 countries.