Today's #FridayFeeling is one of gratitude for all of those people who do the things that make our lives easier: lab techs, work-study students, undergraduate assistants. They put up with our requests and changes of mind and help keep our laboratory glassware clean, solutions sterile and experiments running. Do you have someone who helps you keep your experiments up and running?
The following two tabs change content below.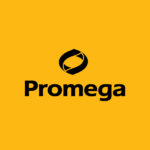 Promega products are used by life scientists who are asking fundamental questions about biological processes and by scientists who are applying scientific knowledge to diagnose and treat diseases, discover new therapeutics, and use genetics and DNA testing for human identification. Originally, founded in 1978 in Madison, Wisconsin, USA, Promega has branches in 16 countries and more than 50 global distributors serving 100 countries.