When it comes to purchasing a microplate reader for fluorescence detection, the most common question is whether to choose a monochromator-based reader or filter-based reader. In this blog, we'll discuss how both types of plate readers work and factors to consider when determining the best plate reader for your need.
How do monochromator-based plate readers work?
Monochromators work by taking a light source and splitting the light to focus a particular wavelength on the sample. During excitation, the light passes through a narrow slit, directed by a series of mirrors and diffraction grating and then passes through a second narrow slit prior to reaching the sample. This ensures the desired wavelength is selected to excite the fluorophore. Once the fluorophore is excited, it emits light at a different, longer wavelength. This emission light is captured by another series of mirrors, grating and slits to limit the emission to a desired wavelength, which then enters a detector for signal readout.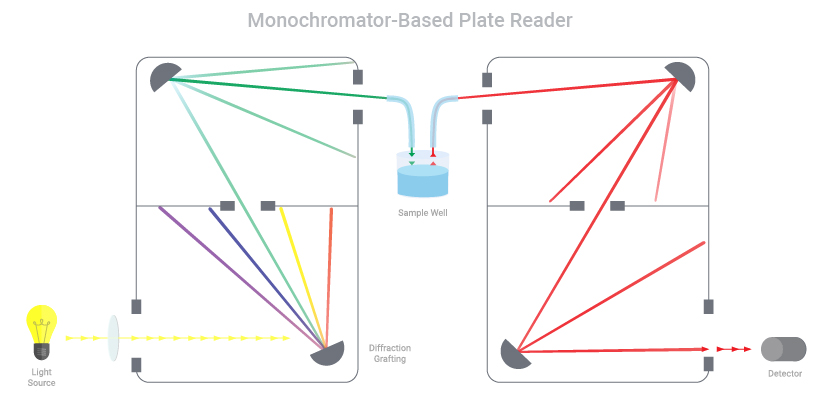 Continue reading

"Monochromator vs Filter-Based Plate Reader: Which is Better?"