Many proteins are expressed as fusion partners with affinity tags, such as the HaloTag® fusion, glutathione-S-transferase (GST) or maltose binding protein (MBP), to selectively bind the proteins using affinity purification resins. While such resins yield high-purity protein quickly, the large affinity tags are undesirable for some downstream applications. Most expression vectors are designed with a specific protein cleavage site between the two fusion partners to remove the affinity tag after purification. ProTEV Protease recognizes a rare amino acid sequence, EXXYXQ, where X is any amino acid, and cleaves after the glutamine residue.
ProTEV Plus functions over a broad pH and temperature range. In a recent study the enzymatic activity of ProTEV Plus in the presence of various compounds (Table 1) commonly found in protein purification protocols were evaluated.
Table 1. Test Compounds.
Test Compound

Final Reaction Concentration

Imidazole

500mM, 50mM, 5mM, 0.5mM

Sodium Chloride (NaCl)

1M, 125mM, 50mM, 10mM

Protease Inhibitor Cocktail

1X, 0.05X

Urea

500mM, 125mM

Guanidine-HCl

500mM, 1mM

Glutathione

2.5mM, 0.01mM

Magnesium Chloride (MgCl2)

100mM, 0.1mM

Glycerol

50%, 1%

IGEPAL® CA 630

1%, 0.05%

Tween™ 20

1%, 0.05%

Triton™ X-100

1%, 0.05%

SDS

5%, 1%
Table 2 lists the compounds tested and the concentrations at which ProTEV Plus shows ≥94% cleavage. The concentration limits provided are general guidelines because we did not test the compound concentrations in small increments. For some of the compounds analyzed, the highest acceptable concentration may be higher than indicated.
Table 2. Acceptable Concentrations of ProTEV Plus-Compatible Compounds.
ProTEV Plus-Compatible Compounds

Acceptable Concentrations*

Protease Inhibitor Cocktail

≤1X*

Urea

≤500mM*

Guanidine-HCl

≤500mM*

IGEPAL® CA-630, Tween™ 20, Triton™ X-100

≤1%*

Glycerol

≤50%*

DTT

≤10mM*

Imidazole

≤5mM

Sodium Chloride

≤10mM

Glutathione

≤1mM

Magnesium Chloride

≤1mM

SDS
All tested concentrations resulted in 0% cleavage.
*Indicates the maximum concentration tested for a given compound.
For additional details please refer to this article on the Proemga.com Web site.
The following two tabs change content below.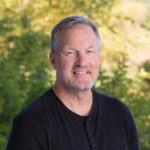 Gary earned his B.S. in Bacteriology, UW-Madison in 1982. From 1982–1986 he served as Research Tech at UW-Madison. From 1986 to the present Gary has been with Promega Corporation serving in many capacities including as the very first editor of Promega Notes. He was also Manager Tech Services and Training, Product Manager Restriction/Modifying Enzymes, Product Manager Protein Analysis, and is now Sr. Product Manager for Protein Analysis products.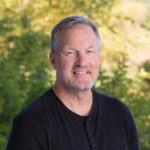 Latest posts by Gary Kobs (see all)