The genetic abnormality called microsatellite instability, or MSI, has been linked to cancer since its discovery in 1993 (1). MSI is the accumulation of insertion or deletion errors at microsatellite repeat sequences in cancer cells and results from a functional deficiency within one or more major DNA mismatch repair proteins (dMMR). This deficiency, and the resulting genetic instability, is closely related to the carcinogenicity of tumors (2).
Historically MSI has been used to screen for Lynch Syndrome, a dominant hereditary cancer propensity. More recently, tumors with deficient MMR function have been identified as being more likely to respond to immune checkpoint inhibitor (ICI) therapies (3.). Because MSI can be the first evidence of an MMR deficiency, MSI-High status is predictive of a positive response to immunotherapies such as ICI therapies. (3).
In 1994 Promega scientist Dr. Jeff Bacher (PhD) and other thought leaders in the field began searching for a standardized set of markers that would sensitively detect MSI using polymerase chain reaction (PCR) amplification (4). After years of collaboration and testing, and international workshops in 1997 and 2002 led by the National Cancer Institute (NCI), scientists identified a set of five mononucleotide repeat markers that are the most sensitive and specific for detecting tumors with defects in MMR proteins by MSI analysis, referred to as the Revised Bethesda Panel (5,6). These markers were included in the kit released by Promega in 2004.
Recently Promega announced the European launch of a CE-Marked diagnostic assay for MSI in solid tumors. The OncoMate™ MSI Dx Analysis System builds upon the company's two decade-long history of supporting global cancer researchers with one of the leading standard tests for MSI status detection. The OncoMate™ MSI System offers an improved formulation while using the same five markers that have become the gold standard for MSI detection in the research community (7,8).
"With the CE marking of OncoMate™ MSI, Promega aims to make MSI testing more broadly accessible to laboratories within Europe and to aid clinicians in making vital decisions in cancer patient care and treatment."

-Heather Tomlinson, Director of Clinical Diagnostics at Promega Corporation-.
The OncoMate™ MSI Dx Analysis System is designed to provide physicians with a functional, molecular measurement of the level of DNA mismatch repair deficiency demonstrated within their patient's tumor. Several clinical oncology associations including the European Society for Medical Oncology (ESMO) endorse universal screening of colorectal and endometrial cancers for MSI to identify candidates for further diagnostic testing for Lynch Syndrome. (9–11). ESMO further recognizes the importance of MSI and dMMR testing to support patient eligibility for ICI therapies (11,12).
The OncoMate™ MSI Dx Analysis System's panel of five mononucleotide markers meets the guidelines described by clinical oncology organizations such as ESMO for MSI testing. Screening cancer patients with these reliable markers can provide pathologists, oncologists, and patients with information that characterizes tumors to help guide care and treatment decisions (13).
The CE-marked OncoMate™ MSI Dx Analysis System is available in these countries: France, Germany, Austria, Poland, UK, Ireland, Belgium, Netherlands, Luxembourg, Spain, Italy, Switzerland, Denmark, Sweden, Norway. Visit the OncoMate™ MSI Dx Analysis System website to learn more.
For more information about MSI solutions available from Promega visit our Microsatellite Instability Testing webpage.
References
Boland, C.R. and Lynch, H.T. (2013) Fam. Cancer 12, 45–57.
Baretti and Le (2018) Pharmacol. Therap. 189, 45–62.
Le, D.T. et al. (2015) PD-1 Blockade in Tumors with Mismatch-Repair Deficiency. New Engl. J. Med. 372, 2509–20.
Villanueva, J. (2018) The Evolution of MSI Detection: A Conversation with Dr. Jeff Bacher. Promega.com
Umar, A. et al. (2004) J. Natl. Cancer Inst. 18, 261–8.
Bacher, J. et al. (2004) Dis. Markers 20, 237–50.
Svrek, M. et al. (2019) Bull. Cancer, 106, 119–28.
Baudrin, L.G. and Deleuze, J.F. (2018) Front Oncol., 8, 621.
National Comprehensive Cancer Network (www.nccn.org)
Sepulveda, A.R. et al. (2017) J. Mol. Diag. 19, 187–225.
Stjepanovic, N. et al. (2019) Ann Oncol., 30, 1558–71.
Luchini, C. et al. (2019) Annals of Oncol Published online May 6, 2019.
Le, D.T. et al. (2017). Science, 357, 409–13.
The following two tabs change content below.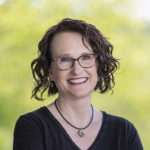 Kelly earned her B.S. in Genetics from
Iowa State University
in Ames, IA. Prior to coming to Promega, she worked for biotech companies in San Diego and Madison. Kelly lives just outside Madison with her husband, son and daughter. Kelly collects hobbies including jewelry artistry, reading, writing and knitting. A black belt, she enjoys practicing karate with her daughter as well as hiking, biking and camping.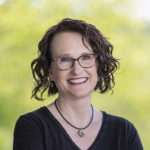 Latest posts by Kelly Grooms (see all)