If you are a scientist you know the American Chemical Society (ACS) for their high quality journals (all 39 of them) and for their annual meetings and conferences. But did you know the ACS also focuses on community education and outreach? The ACS mission is "Improving people's lives through the transforming power of chemistry." According to their website, ACS has 189 local chapters at colleges and universities around the country. Bharat Mankani (in the white coat in the photo) tells us about his work with the ACS chapter at Texas A&M.
1. How long have you worked here at Promega and what do you do?
I have worked at Promega since January 2011. I was hired as a project scientist, and am involved with Nucleic Acid Purification.
(Author's note: Bharat develops chemistry that can be used with the Maxwell, an instrument that provides automated purification of DNA, RNA, and proteins.  The Maxwell has been featured on CSI Miami!)
2. Tell us about your volunteer work.
American Chemical Society (ACS) is a national organization that helps upcoming scientists find the right path by interaction with other achieved scientists and people with common interests. Almost every renowned university has an ACS local chapter. The local chapter at Texas A&M University – Kingsville (TAMUK-ACS) has taken part in various activities to educate fellow scientists and the community. The local chapter is guided by one or two faculty advisors and a few graduate advisors. I was one of the graduate advisors for the TAMUK- ACS. I helped reform the local chapter by increasing student participation. With increased participation we were able to achieve many of the societal duties, many of which include volunteer work. TAMUK- ACS has participated, year after year, in:
A. Adopt a highway program where the members clean up a part of the highway a few times a year
B. Local community park maintenance, some of which includes planting trees and landscaping
C. Educate people about the benefits of recycling and actively take part in recycling
D. The bigger event where members help clean up the areas around the university, collect canned foods, etc.
E. College Night and Open House, an event where high school students meet college students who can help guide them in application and major selection.
F. (This one is my favorite) Kleberg Einstein's of Tomorrow (KET). TAMUK-ACS helps the Kleberg Elementary School (2-4 graders) children understand science by performing cool and fun experiments with them. We design an experiment every month, something that is seen in everyday life (polymers, pH indicators, surface tension, etc.), that are easy enough for the kids to perform. At the end of the school year we design the final Chemical Magic Show, where the volunteers show the science behind something that would look magical to an untrained eye. (Lightning in a test tube, color changing liquids, sun in flask, fog). Parents of the kids and kids are very fascinated by these experiments hence igniting their interest towards science.
G. Grading at Science fairs for elementary, middle and high schools
3. Why did you decide to volunteer in this way?
I have been fascinated by science all throughout my life and love educating people and motivating people to become future scientists.
4. What would you like other people to know about the organization?
"With more than 163,000 members, the American Chemical Society (ACS) is the world's largest scientific society and one of the world's leading sources of authoritative scientific information. A nonprofit organization, chartered by Congress, ACS is at the forefront of the evolving worldwide chemical enterprise and the premier professional home for chemists, chemical engineers and related professions around the globe." – ACS Website
5. How can others contribute?
Find a local chapter and see how you can participate. If you are a scientist, you could do guest lectures. (They are always looking for good speakers.) You can get involved with the regional division and meet scientists from around the region. If you have time to spare, get involved with the local student chapter and guide them to a better path. (From experience, I can say that as a student, talking to people working in industry has helped me decide my career goals)
6. Is there anything else you would like us to know?
Visit the American Chemical Society website to learn more.
The following two tabs change content below.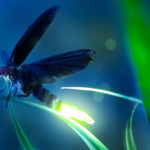 Karen Reece
Karen served as a Senior Research Scientist in Nucleic Acid Technologies at Promega before switching careers. She has a BS in Biochemistry and MS and PhD in Physiology, all from University of Wisconsin-Madison. Karen was born and raised in Madison, WI.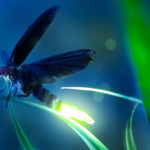 Latest posts by Karen Reece (see all)