As the daughter of a (former) dairy farmer, I love milk and all its derived dairy products (e.g., cheese and butter). However, it wasn't until my colleague Michele highlighted a kid science app that I realized milk is a great science medium as well. In fact, I recently discovered mixing vinegar with milk will create moldable plastic. Not only is this milk-derived product fun for kids and adults, but it also offers a history lesson: the resulting substance was used before petroleum-based plastic was available. Watch the video to learn about a fun kitchen experiment and potential handmade gift opportunity all in one package.
[youtube=http://www.youtube.com/watch?v=VFvik_THcNQ]
The following two tabs change content below.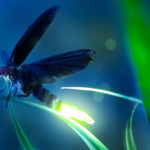 Sara is a native Wisconsinite who grew up on a fifth-generation dairy farm and decided she wanted to be a scientist at age 12. She was educated at the University of Wisconsin—Parkside, where she earned a B.S. in Biology and a Master's degree in Molecular Biology before earning her second Master's degree in Oncology at the University of Wisconsin—Madison. She has worked for Promega Corporation for more than 15 years, first as a Technical Services Scientist, currently as a Technical Writer. Sara enjoys talking about her flock of entertaining chickens and tries not to be too ambitious when planning her spring garden.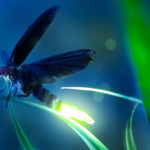 Latest posts by Sara Klink (see all)