By Fredy Peccerelli
Guatemala's method of uncovering human rights violations can help other post-conflict areas, says Fredy Peccerelli.
During Guatemala's internal armed conflict (1960–1996) almost 200,000 people are thought to have been killed or 'disappeared' at the hands of repressive and violent regimes. Those lives matter. Their families' demands are clear: they want to know what happened to their loved ones and they want their remains returned. They need truth and justice.
Using forensic sciences, the Forensic Anthropology Foundation of Guatemala (FAFG) is assisting families by returning their loved ones' remains, promoting justice, and setting the historical record straight.

A multidisciplinary process
The FAFG is a civil-society scientific organisation that works to strengthen the judicial system and respect human rights by investigating, documenting and generally uncovering evidence of human rights violations — particularly massacres and enforced disappearances — from the conflict.
The FAFG team applies techniques drawn from criminology, forensic anthropology, forensic archaeology, forensic genetics and social anthropology in a multidisciplinary human identification system.
Our investigators explain the process to families and family organisations using presentations. We speak to them as equals and give them information so they can make decisions about their participation. If we gain their trust they will share information with us about the victim, the event, and family genealogy. We also ask the relatives to provide DNA reference samples.
"The FAFG's multidisciplinary methods and approach are transferable to other post-conflict countries and situations with missing people, such as migration or natural disasters."

Fredy Peccerelli
Archaeologists then locate the graves using witness testimony or archaeological field surveys for depressions and other signs of graves. They then excavate, document, and exhume the remains. The grave is treated as a crime scene, so a forensic archaeologist will record all the details, such as any associated artifacts and other evidence to help determine how people were restrained and killed. This can include metal fragments (usually ballistics), rope, cords tying hands and/or feet and neck, blindfolds and gags.
Forensic anthropologists then analyse the skeletal remains to establish the biological profile of the victim. They determine characteristics such as age, height and sex based on features such as tooth development in children and differences between male and female pelvic girdle. This examination also reveals other individualising characteristics such as whether the person had previously broken bones or recovered from a disease. Forensic anthropologists also investigate the cause of death.
As part of this process a small piece of bone is cut from the left femur or tooth, as studies have shown that DNA is best protected in these dense areas of the human skeleton. The sample is then brought to our lab for analysis.
At the lab forensic geneticists compare the genetic profile of the victim obtained from the bone sample to the genetic profile of the families. Both are stored and continuously compared in our National Genetic Database of Relatives and Victims of Enforced Disappearance.
We use all of the information gathered throughout the entire process to ensure the victim's identity is returned with dignity and certainty, thereby reconnecting families.
Setting the record straight
The FAFG's evidence supports findings by Guatemala's Historical Clarification Commission, that most victims of the civil war were Maya indigenous people living in the rural highlands, including women and children.
In Guatemala City the ideals and dreams of academics, religious leaders, student leaders, unions, and other politically motivated individuals frightened the regimes. The state responded to this fear disproportionately, killing and massacring 160,000 people and 'disappearing' 40,000 — rupturing Guatemala's social fabric and forever changing the future and geography of the country.
The objective, rigorous investigations conducted by the FAFG clarify the truth so that history is properly acknowledged and recorded. The physical evidence proves what happened, supports the testimonies of families, and can be used in a court of law to hold the intellectual authors and perpetrators of the crimes responsible more than three decades since their crimes were committed.
Justice beyond Guatemala
Apart from empowering families in Guatemala, the forensic work has provided prosecutors with evidence in other parts of the world too. For example, in Bosnia FAFG personnel helped with the exhumation and the forensic investigation process that provided evidence in four genocide trials in The Hague. FAFG personnel investigated and contributed to these trials to gain justice for the families, just as we are doing in Guatemala.
As funding priorities shift according to the international development priorities that are in fashion, transitional justice (the process of coming to terms with human rights abuses) must not be pushed off the funding table — it is currently transitioning off the agendas of major donors. Civil society organisations like FAFG, that conduct forensic investigations into human rights violations, provide concrete evidence of the brutality of the past and have a huge impact on the families affected.
The FAFG's multidisciplinary methods and approach are transferable to other post-conflict countries and situations with missing people, such as migration or natural disasters. Local capacity must be built according to local legislation, and it must involve passionate and dedicated individuals because searching for the missing is a long-term process. Once started, the process must be sustained. The families will expect it, they deserve it, and they can be empowered by it.
We must continue to listen to the demands of family members because their lives and the lives of those disappeared and killed matter. We cannot move forward as long as the disappeared and missing remain undignified and unidentified in clandestine graves throughout Guatemala and the rest of the world.
Fredy Peccerelli is a forensic anthropologist and Director of the Forensic Anthropology Foundation of Guatemala in Guatemala City. He can be contacted at fpeccerelli@gmail.com
Note: Fredy Peccerelli will be presenting a talk about his work at the Forensic Anthropology Foundation of Guatemala at the International Symposium on Human Identification. For more information, visit ishinews.com
This article was originally published on SciDev.Net. Read the original article.
The following two tabs change content below.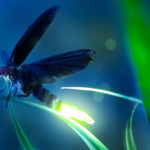 Terri Sundquist
Terri has worked as a Scientific Communications Specialist at Promega Corporation for more than 13 years, and prior to that, spent more than 5 years solving problems and answering questions as a Promega Technical Services Scientist. She graduated with B.S. degrees in Chemistry and Biology at the University of Wisconsin—River Falls, then earned her M.S. in Molecular Biology from the Mayo Graduate School in Rochester Minnesota.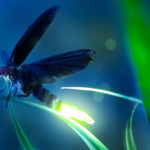 Latest posts by Terri Sundquist (see all)