Believe it or not, the most unglamorous jobs teach us all a thing or two about life. I asked Promega staff members to discuss the most impactful lessons they learned at their first jobs. Check it out.
Lesson: Stick with it.
Manual labor 101. Eric spent his early career corn roguing. Roguing is the process of identifying and removing undesirable plants from agricultural fields. As most would assume, this task is highly monotonous. Eric quickly learned that he did not want to occupy this position; however, he learned the importance of sticking with it. You may encounter circumstances in your career that are far from exciting, but it is important not to quit.
-Eric Vincent, Sr Product Manager
Lesson: Do not dismiss service workers.
Throughout summer vacations in college, Danette worked as a maid at a motel in Utah. Aside from being in the middle of nowhere, Danette learned the concept of hard work. She was astounded by the disgusting messes that were left behind in motel rooms. During the routine task of vacuuming, Danette would envision her future, motivating her to work diligently in the course of her studies. This lesson is important to remember in all aspects of life: Be respectful to service workers.
-Danette Daniels, Sr Research Scientist 4
Lesson: Write to deadline.
Mic drop. DJ Michele spent her weekends as a radio disc jockey for a honky-tonk AM station in Georgia. Michele encountered a bizarre stalker that frequently called into the show when she was working, which resulted in contact with the police! Additionally, Michele was tasked with starting up and shutting down the station's ancient transformer. During the week Michele was assigned to write weekly news reports for the local school. This task taught Michele how to write to deadline, whether you have content or not. Be prepared to point on the fly and learn to solve problems quickly on your own.
-Michele Arduengo, Social Media Manager
Lesson: Conflict management.
The bank teller gave me a lollipop after my transaction, so I guess you can say things are getting pretty serious. Leslie worked as a customer service representative (teller) at a bank. The main tasks included customer deposits/withdrawals and balancing the cash dispenser. Leslie remembers struggling with customers that visited the branch to withdraw money and cash checks, but the respective accounts had insufficient funds. The president of the branch was called various times to talk angry customers off the ledge. Leslie learned the importance of conflict management at age fifteen. Customers were especially vulnerable when discussing their lack of financial stability. Working at the bank also taught Leslie how to be detail oriented. It is important to recognize mistakes and assess ways to resolve them.
-Leslie Tracy, Graphic Designer
Lesson: Get work done, but still have fun.
Laser tag is awesome, but the twelve-year old kids are vicious. Jason worked as a laser tag instructor. This involved giving mission briefings to groups, playing matches and being the referee. Jason vividly remembers a parent complaining to his manager because the birthday boy was upset that he was "shot" and "killed" in the first game. However, most parents admired Jason. Jason, who was fourteen, appreciated when adults were kind, generous, and patient with such a young employee. Jason has taken this into his adult life, gravitating toward new employees or individuals awkwardly on their own at parties. Working as an instructor taught Jason strong customer-service, live-performance, and improvisational skills. Jason could resolve conflicts in real time when customers were upset or confused. The most important lesson Jason took away from his early career was how to get work done, but still have fun. Have a laugh, move on, and everything will be okay (probably).
-Jason Ober, Web/User Experience Design Lead
Lesson: Effort and ethic will be recognized.
Woof woof! Kelly started her early career packaging promotional material for a dog food company. This entailed working on a production line and packaging dog food as it moved down the conveyer belt. Not only was the facility hotter than Hades, but when dog food was contaminated the cans would explode and emit a horrendous smell. Kelly was in it to win it since her boss promised her a $250 bonus (remember this is 1988) if she had perfect attendance throughout the summer months. Kelly intended to use this money to purchase a fabulous leather jacket. Kelly still insisted on showing up to work when she had food poisoning; however, her mother demanded that Kelly stay home. Although Kelly did not have perfect attendance, she was still rewarded the bonus. The lesson here: effort and ethic will be recognized. Even if you cannot complete a task or goal in entirety, it is important to try. On another note, Kelly then moved on to work with elephants at the Omaha Zoo!
-Kelly Grooms, Content Lead
The following two tabs change content below.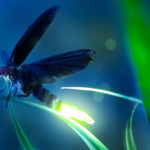 Kassidy Steyer is a social media intern who recently graduated from the University of Wisconsin-La Crosse with a Bachelor's in Business Administration, with an emphasis in Marketing and Professional Communication. She is a lover of all things food (especially cheese boards), the outdoors, flowers, coffee, and farmer's markets.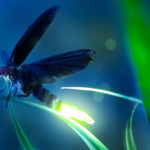 Latest posts by Kassidy Steyer (see all)