Multi-subunit protein complexes control membrane fusion events in eukaryotic cells (1). CORVET and HOPS are two such multi-subunit complexes, both containing the Sec1/Munc18 protein subunit VPS33A (2). Metazoans additionally possess VPS33B, which has considerable sequence similarity to VPS33A but does not integrate into CORVET or HOPS complexes and instead stably interacts with VIPAR. Recent research suggests that VPS33B and VIPAR comprise two subunits of a novel multi-subunit complex analogous in configuration to CORVET and HOPS (3).
In a recent publication (4), Hunter and colleagues, further characterized the VPS33B and VIPAR complex. Using co-immunoprecipitation and proximity-based ligation assay, they identified two novel VPS33B-interacting proteins, VPS53 and CCDC22.
In vitro binding experiments, VPS33B and GST-VIPAR were co-expressed in Escherichia coli and purified by GSH affinity. The VPS33B/GSTVIPAR complex was used as bait in pulldown experiments, with myc-CCDC22 and myc-VPS53 expressed by cell-free in vitro transcription/translation in wheat germ lysate. Myc-CCDC22 was very efficiently pulled down by VPS33B/GST-VIPAR, whereas myc-VPS53 was not .The interaction between VPS53 and the VPS33B-VIPAR complex was either indirect, requires other proteins contribute to the interaction, or requires a post-translational modification not conferred in the plant cell-free expression system (wheat germ). Pull-down experiments with individual subunits or expressing as complexes, was inefficient and did not result in binding to VPS33B/GST-VIPAR.
To further understand how VPS33B-VIPAR may interact with CCDC22, Hunter and colleagues attempted to refine the region of CCDC22 that interacts with VPS33B/GST-VIPAR by generating a series of truncated forms of CCDC22. However, none of five CCDC22 truncations were able to bind to VPS33B/GST-VIPAR. The hypothesis was that truncated forms of CCDC22 are unstable and unable to fold correctly in this assay system.
Additional experiments noted that the protein complex in HEK293T cells which contained VPS33B and VIPAR was considerably smaller than CORVET/HOPS, suggesting that, unlike VPS33A, VPS33B does not assemble into a large stable multi-subunit protein complex.
The following two tabs change content below.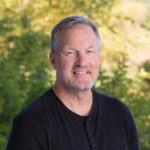 Gary earned his B.S. in Bacteriology, UW-Madison in 1982. From 1982–1986 he served as Research Tech at UW-Madison. From 1986 to the present Gary has been with Promega Corporation serving in many capacities including as the very first editor of Promega Notes. He was also Manager Tech Services and Training, Product Manager Restriction/Modifying Enzymes, Product Manager Protein Analysis, and is now Sr. Product Manager for Protein Analysis products.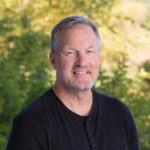 Latest posts by Gary Kobs (see all)