Promega carries a large array of luminescent-based assays to measure cellular events such as viability, cytochrome P450 activity and apoptosis. Recently, we launched a new universal, homogeneous, high-throughput screening method called the ADP-Glo™ Kinase Assay, which measures kinase activity by quantifying the amount of ADP produced during a kinase reaction. While we already offer the Kinase-Glo™ Assays for assessing the quantity of ATP remaining after a kinase reaction, these assays are not ideal for use with low-activity kinases.
The ADP-Glo™ Kinase Assay can monitor the activity of nearly any ADP-generating enzyme with a sensitivity of 0.2pmol/20μl reaction, and can linearly detect ADP generated in a reaction containing up to 1mM ATP. Because the ADP-Glo™ Kinase Assay has a high signal-to-background ratio, it is useful for enzymes with low ATP turnover. Furthermore, the assay features a highly stable luminescent signal, which is ideal for processing multiwell plates in batch mode. The proprietary reagents and luminescent detection means the ADP-Glo™ Kinase Assay is less susceptible to interference from library compounds.
The assay is simple to use: perform your kinase assay, add an equal volume of ADP-Glo™ Reagent to stop the kinase reaction and deplete the remaining ATP; then add twice the initial volume of Kinase Detection Reagent to simultaneously convert ADP to ATP and measure the newly generated ATP in a luciferase reaction. The light output measured directly correlates to the enzyme activity in the kinase reaction.
For more information on the ADP-Glo™ Kinase Assay, visit our Web site or read the Technical Manual.
The following two tabs change content below.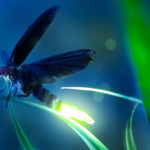 Sara is a native Wisconsinite who grew up on a fifth-generation dairy farm and decided she wanted to be a scientist at age 12. She was educated at the University of Wisconsin—Parkside, where she earned a B.S. in Biology and a Master's degree in Molecular Biology before earning her second Master's degree in Oncology at the University of Wisconsin—Madison. She has worked for Promega Corporation for more than 15 years, first as a Technical Services Scientist, currently as a Technical Writer. Sara enjoys talking about her flock of entertaining chickens and tries not to be too ambitious when planning her spring garden.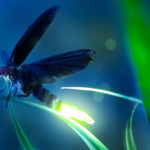 Latest posts by Sara Klink (see all)