In 2014, Promega created a special incentive to reward field science consultants who help the scientific community take advantage of our on-site stocking program. The winners had to meet ambitious criteria to receive 2 round-trip tickets to anywhere in the world, a week of paid vacation and spending money. Our four winners will share photos and stories about their journeys on the Promega Connections Blog.
Today's travelogue is Part II of the adventures of Amy Parman, a regional sales manager, who used her award to travel to Ecuador and the Galapagos Islands.
Day 7: Urbina Bay, Isabela Island & Punta Mangle, Fernandina Island – Today was another early morning wake up, this time to the soothing strains of Journey. We had a quick breakfast and jumped in the dinghy for an exploratory ride. We passed a tree full of so many pelicans covering the branches that they looked as though they could be fruit, ripe for the picking. Our dinghy slowly passed many more sea turtles, golden cownose rays, small eagle rays, marine iguanas and Sally Lightfoot crabs (stunningly red against the black lava).
We also came across several sea lions sleeping away the morning in a comfy mangrove branch bed. More striated herons were perched in the mangroves hunting fish below and three playful sea lion pups swam right up to our feet dangling over the dinghy as if to say, "jump out and play with us." Bayron said they are likely around ten months old and their mother has left them in the protected bay while she goes out to fish.
After the ride, we had a chance to snorkel for a couple of hours and did, in fact, swim right along with a very fast and playful sea lion. The sea lions were pretty big, and seemed even more so when we were in the water with them. It was quite the experience to have him dart all around us while we swam. Marine iguanas were also swimming with us and clinging to the lava eating seaweed off the rocks about eight feet deep. There were loads of fish all around and by now we've had a few shark sightings among the group. Interestingly, the shark species around the Galapagos, while numerous, do not regard humans as a food source. It has become a tour goal to find as many as we can and, while a challenge, we do catch glimpses of the hammerheads and reef sharks that are never too far away.
In the afternoon, our ship moved to Mangle Point on Fernandina Island. We had the chance to do a wet landing off the dinghy and take a great hike. We saw four or five yellowish-orange giant land iguanas, which were about five feet long. We also spotted some additional tortoises and many small ground finches. After the very hot hike, we were able to cool off with a snorkel right off of a pebble beach. We swam above a sea turtle asleep at the bottom (likely the grandfather of all sea turtles because this guy was HUGE) and spied a large marble ray hidden in a cave formed by the rocks. There were also many pipefish which were very long, darted about quickly and were generally visually confusing.
The evening was rounded out by a fabulous dinner, the Land Iguana cocktail and conversation with our shipmates about another amazing day. Yet again, the stars on the top deck were indescribable.
Day 8: Punta Espinosa, Fernandina Island & Punta Vicente Roca, Isabela Island – Today we woke gently to "Sweet Home Alabama" and Bayron's mellifluous baritone. Breakfast was quick today so that we could get to a hike on Punta Espinosa. There were marine iguanas everywhere, including a lot of dead ones as the island had recently been through a die-off of food resources and the fauna were still regaining balance. The warming of the waters kills off the seaweed essential to their diets too early in the year, leaving hundreds dead from starvation. It was very sad to see the stark effects of the warming climate. We saw our first Galapagos snake species, and snapped a picture of a lava lizard hitching a ride on a marine iguana's head.
This hike was mainly across lava rock and beaches and the temperature was quickly sky-rocketing. We saw a Galapagos hawk (likely ready to have a meal of dead marine iguana) and many blue-footed boobies, pelicans and herons. As the temperature peaked, we hopped a dinghy to our next snorkel where we were in the water with sea lions, boobies and pelicans. We also worked on our surprise selfie techniques by surfacing next to birds and snapping pics.
I'm positive the penguins thought it was as funny as we did. It was so astonishing just to have the chance to observe these awesome little tuxedo-ed birds. When they jumped in the water, they became little missiles of unexpected speed. We then took the long way back to the boat in the dinghy and saw Nazca boobies, a gorgeous white and grey booby species, on the cliffs. Our expert dinghy drivers took the boats right into a large basalt volcano rock cave, with waves crashing off the cliffs all around us. It was pretty energizing to say the least.
We then took a break as the ship moved to Punta Vicente Roca, off the northern tip of Isabela Island. The snorkeling here was mind-blowing. We were swimming at the base of a cliff approximately 400 feet high which continued as a sheer cliff under the water for hundreds of feet. We swam right next to the cliff shelf the entire time, where species of coral and anemone clung to the rocks and fish darted along the wall. A few sea lions swam up for an underwater somersault clinic and then left as quickly as they came. Any time we turned our heads away from the cliff, we saw an endless wall of blue ocean with unimaginable depths. We had been warned that this was a popular area for sharks and, while negative encounters were very rare, the dinghies puttered gently to the side of our swimming companions, keeping a close eye on the group.
After a nice dinner that evening, everyone headed to the captain's bridge to have a little party as we crossed the equator. We parked right on the equator and popped some champagne to accompany our cheers. Our journey weaved us back and forth across the equator three additional times before our adventure ended, but the timing wasn't always so convenient for cocktails.
After enjoying a Tired Pelican cocktail invented by our ship bartender (vodka and red wine—ouch!), everyone was completely exhausted from the day. One's eyes and brain can only handle so much input per day, so we hit the hay at 8:30PM—amazing dreams awaited us! Overnight we crossed the equator again, headed to the island of Santiago.
Day 9: Egas Point and James Bay, Santiago Island – It was my 40th birthday and what a way to wake up: a nice card, a little present from Matt in a blue box and Santiago Island out my window. Amazing! This will be a birthday to remember for certain! After breakfast we went for a hike on Santiago Island. There were really stunning scenes and blowholes exploding into the air with every wave. Marine iguanas were everywhere, as well as colorful crabs, Galapagos fur seals, plovers and amazing shells everywhere—one was an old urchin shell so worn away, it looked like it could be a piece of jewelry. We also saw herons, blue-footed boobies, pelicans, gorgeous oystercatchers adorned with shocking red beaks, semipalmated plovers and whimbrels.
Today the weather was extremely hot and we set off on a snorkel from the beach. We snorkeled for nearly 2 miles, out past a rocky, rough-watered point. Again, we were on the lookout for sharks—I never thought I'd be intentionally swimming toward sharks on my 40th birthday! Along the way we saw a large, blue warm water lobster, several sea cucumbers, sting rays, many species of fish, and a chocolate chip sea star. We saw lots of amazing sea life, but no sharks. I was actually okay with this.
After lunch and nap time, we hopped a dinghy ride past Egas Point, toward Buccaneer Cove and motored right past the deep coffee-colored "Darwin's Beach" where the Beagle anchored and Charles Darwin landed in 1835. Darwin spent quite a bit of his time on Santiago Island. His work mostly came from samples he collected during the short time that he was on the islands. The Beagle's captain actually took such good notes that his maps were used until the 1940's. The knowledge of observations and theories Darwin developed from this visit affected the path of science forever. I cannot put into words how much it means to me to retrace some of his steps and have exposure to the beauty of this awe-inspiring place on earth. The dinghy ride continued with views of Galapagos sea lions, boobies, brown pelicans, yellow-crowned night herons and sea caves.
We had an incredible Mexican-themed dinner (my favorite and fitting for my birthday) followed by a nice cake and birthday song for my big 4-0! What a terrific day! Overnight, we crossed the equator again on our way to Genovesa Island, bioluminescent water leading the way.
Day 10 (our last full day): Genovesa Island – "Wake me up, before you go-go," sang Wham!, and we were ready to rock this rock. Genovesa is an ancient shield volcano and we were anchored in the protection of Darwin's Bay, the internal portion of the submerged caldera. After breakfast we did a wet landing to what Bayron described as stairs but we more accurately described as jumbled boulders over a writhing sea with no railing or handholds. We ascended about 45 of these "stairs" to the top of a cliff and were astounded by what we saw. At the top of the cliff we encountered an insane amount of birding action. I. Mean. In. Sane. The red-breasted great frigatebirds were mating; the males were inflating their large red gular sacks and flapping their wings while whipping their heads to-and-fro with a lot of song. It was quite a display! The magnificent frigatebirds were also present and mating.
Blue footed, red-footed and Nazca boobies were here and mating as well. The blue-footed boobies mating dance would win any species over. None of these birds seemed to even notice our presence. Moreover, none of the animals in the Galapagos had shown any fear or dismay with human encounters; they must know they are protected here.We saw several nesting boobies, with the Nazca boobies nesting right at the ground near the path. We were able to stand a few feet from some Nazca boobies and their eggs or week-old young. It was a humbling experience. The Nazca boobies generally have two young; however, upon hatching they fight to the death, with the champion throwing the losing sibling from the nest to perish. Mother Nature is not always nurturing and here in the Galapagos the circle of life was omnipresent and stark.
We exited the scrub bushes and low trees and hiked across the hot lava rock toward an old lava flow that ran right into the ocean. The number of storm petrels was impressive and impossible to count; there must have been thousands flying in ever-shifting patterns. We came across a lava owl sitting in a cactus hunting the terns and petrels and, once again, I was brought to tears. We watched the lava owl hunt and dart towards the petrels trying to catch them mid-flight. We then followed him covertly until we spotted him again in his "kill-cave." This was one of the most amazing things I've ever seen in person. A large lava owl was sitting out of the sun, tucked under a protected outcropping of lava rock with a smattering of feathers, blood and bones littering the ground around him. He had obviously had many successful hunts in this area. This took the cake for my Galapagos encounters, which is a list of impressive memories that were tough to top. We were lucky enough to see three lava owls and everyone just walked in silence as we absorbed what we'd just been allowed to observe. For a science nerd, it was like I had found the last golden ticket in a Wonka chocolate bar.
In the afternoon, we had a great snorkel where I saw a large manta ray. Matt had the chance to swim with four hammer-head sharks. While Matt was pretty happy with his shark encounter, I was okay that I had been snorkeling in a different section following some large schools of fish. After the snorkel, we were all swimming off a beach discussing with the group all the great experiences of the day and trip. Twenty minutes later we saw a large shark circling in the shallow, not even 10 feet from our swimming spot. Needless to say, the group exited the water quite rapidly.
At the end of the day we were all extremely tired, but no one wanted to head to their cabins. We didn't want the last day to end.
Day 11: North Seymour Island, Santa Cruz, Balta Airport – Today we woke to Bayron letting us know we would do a short hike on Seymour island as our last activity before departing the ship for good. We saw more birds and sea lions with pups, but our minds were focused on the fact that our amazing journey was coming to an end.
Our flights home were a glorious mess of delays and re-routes, spent comparing notes when we had service, but nothing could take away from the memories and thoughts of our experiences on the Galapagos Islands. We will return to this paradise someday. If you have ever thought of visiting, please do—it is absolutely incredible! Words and pictures do not begin to do it justice. We are very grateful to have had the experience of this trip. Thank you Promega for supporting your employees with creative incentives like this and for allowing us to attempt to share some of our fun.
The following two tabs change content below.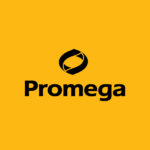 Promega products are used by life scientists who are asking fundamental questions about biological processes and by scientists who are applying scientific knowledge to diagnose and treat diseases, discover new therapeutics, and use genetics and DNA testing for human identification. Originally, founded in 1978 in Madison, Wisconsin, USA, Promega has branches in 16 countries and more than 50 global distributors serving 100 countries.