Guest blog by Joanna Stevenson, Promega AG
You are young, dynamic and full of initiative. Your dreams oscillate around setting your playground and working without being told what to do and how to do it. You think it is the only way for you to produce results that others will envy. Well, your dreams can actually come true sooner than you think— with your persistence and with a little help from the Promega New Lab Set Up Program.
Even after receiving for external funding, you probably have a few items you still need to set up your new lab. Maybe you have already established your first lab, but you need to change the location. In any case, maximize you budget and continue dreaming. It doesn't matter if you are in the USA, Australia, Spain or Switzerland –we can help. Please visit our program at www.promega.com/newlab to find out how.
The following two tabs change content below.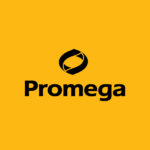 Promega products are used by life scientists who are asking fundamental questions about biological processes and by scientists who are applying scientific knowledge to diagnose and treat diseases, discover new therapeutics, and use genetics and DNA testing for human identification. Originally, founded in 1978 in Madison, Wisconsin, USA, Promega has branches in 16 countries and more than 50 global distributors serving 100 countries.