International Pet Day, observed each year on April 11th, provides the purrfect opportunity to reciprocate all the labored love and affection our pets so freely give us. There's no doubt that our furry, feathered, and scaley friends greatly improve our quality of life. But did you know there are benefits to this human-animal bond beyond their incredible cuteness? Read about some of the paw-some science-approved benefits that can come with pet ownership.
Pet Companionship
Companionship is a life-lengthener, and lucky for us, pets make some of the best companions!
An analysis found that dog ownership, in particular, is associated with a 24% reduction in all cause mortality. An even bigger benefit was found for people who have suffered a heart attack or stroke, finding a 31% reduced risk of dying from cardiovascular disease. This explains why many hospitals use therapy dogs and will even prescribe them for patients if they're willing and able.
Having the companionship of a pet can also encourage new friendships and social relationships. At Promega, many of our pet-loving employees participate in online communities and discussion threads to interact, talk about pet care, and of course, post adorable pet photos. Our employees have created a special bond over their desire to be loving pet owners, something that was especially valuable during the COVID-19 pandemic when many of us were home with our pets, longing for connection.
Mental Well-Being
Pets enrich our lives on an emotional level. Studies have shown they can help reduce anxiety and depression. Some say that spending even 5 minutes a day petting your furry friend affects our brains in a positive way. It helps lower blood pressure, relaxes muscle tension, and releases oxytocin, a "feel good" hormone linked to positive emotional states.
Even fish have been shown to help our mental and physical well-being. Fish observation helps anxiety, lowers blood pressure, and can lower your heart rate by five to six beats per minute. There's some science behind the fish tanks you see at your local doctor and dentist offices. Those who have their own miniature aquarium at home experience calming benefits while watching the mesmerizing movement.
Whether your pet is one we'd expect, or it's on the not-so-average side, we hope this blog gave you a reason to celebrate this special bond. Happy International Pet Day! Enjoy scrolling through some of the many Promega pets in the photos below. :)
Eager for more pet photos? Check out our Instagram for today's post showcasing Promega employees and their adorable pets!
---
Related Posts
The following two tabs change content below.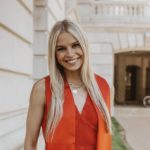 Riley Bell
Riley earned her B.S. in Life Sciences Communication and a certificate in Global Health at UW-Madison. She is a Digital Marketing Coordinator at Promega.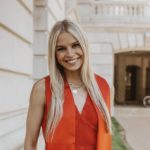 Latest posts by Riley Bell (see all)