One of the hallmarks of the arrival of Spring in Wisconsin is the cacophony of evening croaks and calls from the Spring Peepers and Chorus frogs. Indeed frogs and toads are ubiquitous around the globe, and many of us who have become life scientists (even those of us who have relegated ourselves to the world of macromolecules, cell signaling networks, and nucleic acids) probably spent some time in our childhood chasing and catching frogs.
But what happens to those frogs and toads over the harsh winter months in places like Wisconsin? Well, their strategies are species-dependent, but at least some of them overwinter by freezing, and the story of one species, the Wood Frog, is quite amazing. Think about it. It freezes from the inside out. No heart beat, no circulation, completely dormant. Then in response to some unknown signal (day length? temperature? angle of the sun?), bodily functions slowly resume. What kind of cell signaling cascade controls that response?
Here is a video from NOVA about the Wood Frog and its amazing deicing event. The next time you are out on a Spring or Summer evening and you hear a chorus of frogs calling, you can think about the incredible molecular story behind the event and be even more impressed!
A NOVA Video about the Wood Frog:
The following two tabs change content below.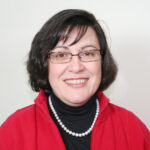 Michele earned her B.A. in biology at
Wesleyan College
in Macon, GA, and her PhD through the BCDB Program at
Emory University
in Atlanta, GA where she studied cell differentiation in the model system C. elegans. She taught on the faculty of Morningside University in Sioux City, IA, and continues to mentor science writers and teachers through volunteer activities. Michele supervises the digital marketing program group at Promega, leads the social media program and manages Promega Connections blog.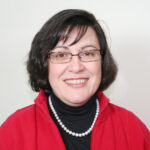 Latest posts by Michele Arduengo (see all)