It's a brave new world in the laboratory, mobile devices, smart phones and tablet computers have transformed the way we do science. We've come a long way from "bubble getters" for acrylamide gels and foam bath floats. Today's laboratory tools come with bells and whistles, touch screens and timers.

Need to design a double restriction enzyme digest? Just whip out your iOS or Android device and check the restriction enzyme tool on the Promega App–no more piles of biotech catalogs on the lab bench. Need to calculate the Tm of an oligo? Or find the recipe for a common buffer? Put away your scientific calculators and your big red protocol books; all you need is a smart phone. Need to count colonies? Forget the counting pen, use your camera phone instead. It's amazing the tools that we have at our fingertips in the lab. Which ones are your favorites? What tool do you wish you had at your for your lab work? What do you still do with paper and pencil, because frankly nothing works better?
The following two tabs change content below.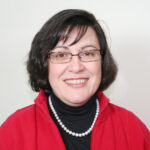 Michele earned her B.A. in biology at
Wesleyan College
in Macon, GA, and her PhD through the BCDB Program at
Emory University
in Atlanta, GA where she studied cell differentiation in the model system C. elegans. She taught on the faculty of Morningside University in Sioux City, IA, and continues to mentor science writers and teachers through volunteer activities. Michele supervises the digital marketing program group at Promega, leads the social media program and manages Promega Connections blog.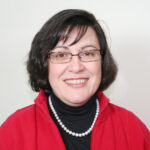 Latest posts by Michele Arduengo (see all)