Let's put a little fiction in our science this week and take a look at the upcoming Wizard World Comic Con in Chicago. It's one of the biggest in the U.S., typically drawing an crowd of around 50,000 throughout the weekend. This year the Chicago event takes place August 20th through August 23rd at the Donald E. Stephenson Center in Rosemont, Illinois.
This will be my fourth year attending Wizard World Chicago, and it definitely won't be my last. It's more manageable than the famous Comic Con in San Diego, but still big enough to spend the whole weekend wandering aisles and aisles of geeky treasures. There's no conceivable way to get bored with celebrity autographs, hundreds of booths for browsing, and dozens of panels about pop culture. The people watching's pretty entertaining, too.
My favorite part of any fan convention is the costumes. Some people spend months making elaborate pieces of armor from foam or painting a perfect replica of Captain America's shield. Those are the die-hard fans, but most people dress up in some way, even if it's just a T-Shirt with their favorite super hero printed on it. I love scanning the crowd and catching a glimpse of a character from one of my favorite TV shows. The atmosphere is fun and welcoming for all types of people and all levels of geek. Even entry level.
As comic cons and super heroes become increasingly popular, the guest list for Wizard World Chicago gets longer and more impressive each year. It's not just for nerds anymore! Some of television and film's biggest stars make appearances at conventions, and this year Chicago gets Jeremy Renner from Marvel's The Avengers. You can call him Hawkeye. His autograph line will probably be the longest, people waiting hours for their chance to meet and exchange a few words with him. I'm particularly excited to see Nathan Fillion (Castle, Firefly), Norman Reedus (Walking Dead), Billie Piper (Doctor Who), and Burt Reynolds (no references needed). Meanwhile, upstairs the legendary Bruce Campbell will host his first annual Horror Fest. This year's show will be star-packed, that's for sure.
The following two tabs change content below.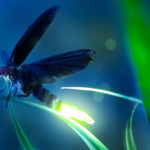 Kathryn is a summer intern with the Scientific Communications team at Promega Madison.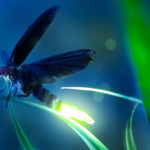 Latest posts by Kathryn Doers (see all)