Promega employees earn their living researching, marketing, manufacturing, writing, teaching, shipping, and designing. What do they do when they are off the clock? For the next few months, I will post interviews with my coworkers describing how they give back to their communities in their spare time. This month, Nadine Nassif describes her work with the Dane County Humane Society (DCHS) and their groundbreaking ringworm treatment. The photo on the left shows Nadine keeping some cats company during a DCHS event.
How long have you worked here at Promega and what do you do?
I joined Promega in November 1997, so just over 13 years. I'm a research scientist in the Genetic Analysis group.
(Author's note: Nadine develops kits that are used by researchers for purifying DNA and studying gene expression.)
What do you do at DCHS?
Most of the work I do with Dane County Humane Society involves the cat population.  Specifically:
Cleaning cages and feeding the cats.
Socializing cats; in particular, the ones that are shy or scared or over-stimulated, the ones that need the extra attention in order to acclimate to the busy shelter environment and find a home.
Shooting and editing YouTube videos for the shelter; some of the videos spotlight various cats and dogs that are available for adoption, while some highlight various programs that the shelter is trying to promote.
Fostering cats in my home, often kittens that are too small to be available for adoption; I raise them until they're about 9 weeks old, at which point they can be neutered and are sent back to the shelter to find new homes.
Why did you decide to volunteer at DCHS?
In 2002, I was buying some supplies at the Mounds Pet Food Warehouse, and noticed that DCHS had a satellite Adoption Center in the store.  All of the Mounds stores donate food and space to DCHS; most of these satellite adoption centers house adoptable cats, while some are dedicated to domestic rabbits and small critters.  These adoption centers give people a chance to come in and meet available cats in a home-like environment.  In any case, I inquired about volunteering at the Mounds adoption center, and found out that the greater need for volunteers was at the main shelter; I've been volunteering there since January 2003.
What would you like other people to know about DCHS?
Dane County Humane Society is a private, nonprofit organization. They are an open admission shelter, meaning they accept all animals that need assistance. They also serve as the stray animal holding facility for Dane County. Approximately 7,000 animals pass through their doors every year, including companion animals, exotic species, farm animals, small mammals, and orphaned or injured wildlife. Many people assume that a shelter is going to be a depressing place, but DCHS is anything but. The facility includes a veterinary center, animal exercise areas, walking trails, a barn to house large animals, counseling rooms for adoptions, and special rooms for animals needing extra attention or medical care.
In 2003, through a collaboration with the University of Wisconsin and UC-Davis vet schools, DCHS developed a groundbreaking ringworm treatment program for cats. Nationwide, many shelters simply euthanize ringworm-infected cats; however, the treatment protocols developed at DCHS are on the cutting edge of shelter medicine, allowing these animals to be treated and cured. The facilities and protocols developed at DCHS have become a model for other shelters around the country, and the data being collected is of nationwide interest. In 2010, DCHS erected a new building dedicated to keeping this innovative ringworm treatment program running; the building was financed entirely by grants and donations.  The work done at this facility is setting a national precedent in the advancement of shelter medicine, which to me is interesting from a scientific standpoint, as well as a philanthropic one! Watch the video of the grand opening of the new ringworm treatment center.
How can others contribute?
Volunteer your time.  Volunteer opportunities include:

Cleaning (cages, dishes, laundry, etc.
Socializing cats
Walking/socializing dogs
Socializing bunnies and small critters
Working in the adoption centers, helping match potential adopters with adoptable animals
Assist in the Animal Medical Services department (the veterinary center)
Assist with spay/neuter outreach programs (geared towards making low-cost spay/neuter services available to people who can't afford a regular vet)
Assisting with education (kids programs, etc)
Wildlife rehabilitation

Fostering. The foster program is literally a lifesaver for many animals, and it's a tangible and rewarding way to make a difference.
Donating money or supplies.
Support humane legislation!
Is there anything else you would like us to know?
Check out these YouTube videos to learn more about what goes on at DCHS:
One volunteer's perspective on volunteering at DCHS
A closer look at the partnerships that make the adoption centers work
An adoption success story: from a puppy mill to a loving home
To contact the Dane County Human Society, visit their website at http://giveshelter.org/, call 608.838.0413 or stop on down to 5132 Voges Road, Madison WI  53718 (map).
The following two tabs change content below.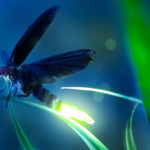 Karen Reece
Karen served as a Senior Research Scientist in Nucleic Acid Technologies at Promega before switching careers. She has a BS in Biochemistry and MS and PhD in Physiology, all from University of Wisconsin-Madison. Karen was born and raised in Madison, WI.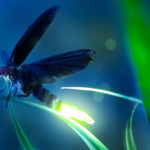 Latest posts by Karen Reece (see all)