Each year, on October 15th, we celebrate Global Handwashing Day. This day aims to raise awareness about the critical importance of handwashing as well as educate and encourage people around the world to handwash with soap.
Keeping hands clean is one of the easiest, most effective, and cheapest ways we can prevent germs from spreading. As we continue to fight COVID-19, we need to leverage the lessons learned from our pandemic response and prioritize proper hand hygiene.
When and How to Wash Your Hands
Washing hands with soap is especially important after using the bathroom when eating or preparing food, and after blowing your nose, sneezing, or coughing. However, it's only as effective in stopping the spread of germs as you make it! Here are five steps to follow from the Centers for Disease Control and Prevention (CDC) in the U.S. to ensure clean hands:
Wet your hands. Use clean, running water (warm or cold) to soak your hands, and then turn off the tap.
Lather your hands. Apply soap to your hands and lather by rubbing them together. Make sure to lather all areas including the palms, backs of the hands, between the fingers, and under the nails.
Scrub your hands. Scrub your hands with soap for at least 20 seconds for an even and clean distribution of soap. (tip: sing the "Happy Birthday" song from beginning to end twice!)
Rinse your hands. Turn the water back on and rinse your hands thoroughly under clean, running water.
Dry your hands. Use either a clean towel or air dry your hands.
Hand Sanitizer Use
As important as it is to follow these handwashing steps on a daily basis, we don't always have the readily available resources it requires to have clean hands. When you can't use soap and water, the next best option is to use hand sanitizer. It is recommended to use an alcohol-based sanitizer that contains at least 60% alcohol. The alcohol percentage can be determined by viewing the product label.
Similar guidelines apply to using hand sanitizer as soap and water. Apply the recommended product amount to the palm of your hands and rub the gel thoroughly over all areas for 20 seconds or until dry. Although hand sanitizer quickly reduces the number of germs from your hands, it cannot get rid of all of them. It is always best to resort to washing your hands with soap and water when given the option.
---
Additional Resources
Want to learn how you can get involved to help promote handwashing in your community? Please visit CDC resources and materials.
For answers to frequently asked questions about hand hygiene, please visit CDC Hand Hygiene FAQs.
To learn more about the importance of handwashing, please visit CDC Show Me the Science.
---
Related Posts
The following two tabs change content below.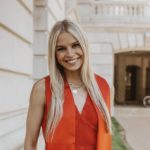 Riley Bell
Riley earned her B.S. in Life Sciences Communication and a certificate in Global Health at UW-Madison. She is a Digital Marketing Coordinator at Promega.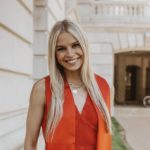 Latest posts by Riley Bell (see all)