This article was jointly written by science writer, Nicole Sandler, and Corporate Affairs Communication Specialist, Karen Burkhartzmeyer.
One year ago, on September 14, 2016, two people once connected only through the common denominator of their workplace began sharing a bond that very few people ever experience. That was the day that Jim Stevens, Product Finishing Project Coordinator at Promega Madison, received a kidney from living donor John Van Herwynen, a Promega Senior Production Scientist. The last year, full of emotional successes but also some challenging setbacks, is one that has transformed both of their lives. Organ donor and organ recipient are marking today's important milestone by sharing their remarkable story.
IgA nephropathy
Jim was diagnosed more than 25 years ago with an immune disorder called IgA nephropathy. With this disease, an individual's IgA antibodies are overly sticky and adhere to the kidney tubules, gumming up the kidneys and eventually shutting them down. Patients with this diagnosis were normally expected to live about five years, with strict diet and medical management, before being put on a list for a kidney transplant. Short of that option, Jim was facing the possibility of relying on dialysis for the rest of his life.
Jim managed his condition through medications for quite a long time, but eventually the disease caught up with him, and by early 2016 Jim's health began to seriously decline.
"I had milked my condition for everything I could," he says. "I was really circling the drain by then."
He describes calling the transplant coordinator [at the University of Wisconsin Hospital's Transplant Center] routinely to ask for updates. The much-hoped-for 'good news' call and the prospect of a donor continued to elude him and his family.
A living donor
While a number of family members and friends expressed interest in being a living donor for Jim, each was eventually eliminated for various reasons. Then John offered to be tested as a potential match. When asked why he was so willing to do this – risk his own health to donate his kidney to someone he knew only as a work acquaintance – John simply says, "I've always been of that mindset." In the same manner that he has always affixed an organ donor sticker to his drivers' license, donated blood at blood drives, and has his name on the blood marrow donor registry list.
John's test results revealed that while he was only a 1-in-6 match for the key HLA antigens tested, the one factor that did produce a positive result was the lack of a reaction between John's antibodies and Jim's blood. This result trumped all others, and John received the green light to be Jim's living donor.
It should be noted that another Promega colleague went through the preliminary testing but was found to not be a match.
September 14, 2016
Wednesdays are jokingly referred to as "Kidney Days" at the Transplant Center – the facility performs 900 kidney transplants annually, almost all on Wednesdays. Both Jim and John recall it as a very surreal day.
John's surgery, of course, was first, but it did not go as smoothly as everyone hoped. What is normally a 3-hour process to laparoscopically remove a kidney lengthened into 5 ½ hours. The surgeons discovered that John had an extra blood vessel attached to his kidney –something they did not detect during preliminary testing and this required extra time during the procedure.
Jim's surgery on the other hand went without a hitch. Both men reunited again post-surgery when as John describes, "we were placed at opposite ends of the surgery suite to force us each to get up and walk to the other as part of the recovery process." John was released on Friday and Jim happily went home on Sunday.
One year later
Jim returned to work part time less than six weeks after surgery and full time at the start of 2017. Now one year post-transplant, he says he has much more energy, is feeling good and is enjoying being alive. (He also remarks that he has a "new affinity for wooden shoes," referring to John's Dutch heritage!)
"The world seems a little sweeter now," says Jim. "I've had a second lease on life so I try to pack every day with as much as I can get done as fast as I can get it done. I have a stronger sense of my own mortality and I am also more aware of the mortality of the rest of my family."
Now Jim counts John as part of that family, and vice versa. He says he is also focusing on new horizons including one he hadn't thought much about before the transplant: retirement.
John, unfortunately, had an unexpectedly rough recovery. He was plagued by an extremely rare complication that eventually required additional surgery to repair. The issue resulted in a dramatic 30 pound weight loss. While it is an experience John is more than happy to have behind him, he points out that it allowed him to understand more fully what Jim had been going through all those years before the transplant.
"I am doing perfect now and I mean that," says John. The fact that he is running a half marathon in two weeks only goes to prove it.
Saving lives
Each day, on average, 22 people die in the U.S. while waiting for a needed organ. Not surprisingly, both Jim and John feel strongly about this national health crisis and are grateful for the opportunity to share their thoughts.
"At the very least everyone should have an organ donor sticker on their driver's license, because that gives permission to take a person's organs only in the event that they die," says Jim. "And what's it to you at that point? It's wasteful not to do that."
Jim would also like to encourage more people to consider being living donors since their organs offer a much higher transplant success rate and longevity. But he recognizes and respects that living donation may be a challenging consideration for many as it can carry risk.
Despite his own post-surgery complications, John offers a different perspective. "As a living donor I had the benefit, and the joy, of hearing the child of my recipient say, 'Thank you for saving my dad's life.'"
The following two tabs change content below.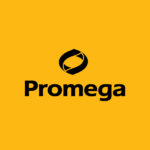 Promega products are used by life scientists who are asking fundamental questions about biological processes and by scientists who are applying scientific knowledge to diagnose and treat diseases, discover new therapeutics, and use genetics and DNA testing for human identification. Originally, founded in 1978 in Madison, Wisconsin, USA, Promega has branches in 16 countries and more than 50 global distributors serving 100 countries.