DNA testing is providing some answers in a nine-month campaign of hate and revenge involving two British women: a wife and her husband's mistress. Between May of 2010 and February of 2011, the wife was stabbed in the stomach with a screwdriver, had bleach thrown in her face, received death threats in the mail, been the victim of an arson attack and had a threatening message written on her apartment window in lipstick. She blamed the mistress in her reports to police. As a result, the mistress had been arrested numerous times and spent 20 hours in police custody despite her assertions that she was not involved in any of the attacks. The situation became so maddening that her family started a diary of her whereabouts to help prove her innocence.
Hoping to find some physical evidence that might shed some light on the events, police examined the evidence in the case more closely. This included DNA analysis of the lipstick used to write the threatening message and saliva used to seal the envelope containing the death threats. The results of the DNA analysis were shocking. DNA found in the lipstick and on the envelope did not match the mistress but matched the wife instead.
After being confronted with this evidence, the wife admitted that she had staged the attacks, stabbed herself with the screwdriver, sent the death threats to herself and made eight false allegations to police in an effort to extract revenge on her husband's mistress. Recently, she pleaded guilty to attempting to pervert the course of justice at Hull Crown Court and was sentenced to a suspended nine-month prison stay.
In the days before modern forensic science, this case might have turned out very differently, considering the strongest evidence was the wife's eye witness testimony against the mistress. Fortunately, due to the police officers' diligence in this case and availability of DNA testing, the truth was revealed.
The following two tabs change content below.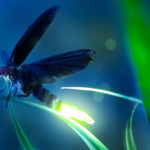 Terri Sundquist
Terri has worked as a Scientific Communications Specialist at Promega Corporation for more than 13 years, and prior to that, spent more than 5 years solving problems and answering questions as a Promega Technical Services Scientist. She graduated with B.S. degrees in Chemistry and Biology at the University of Wisconsin—River Falls, then earned her M.S. in Molecular Biology from the Mayo Graduate School in Rochester Minnesota.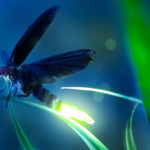 Latest posts by Terri Sundquist (see all)