With spring finally gaining a foothold in the upper Midwest as temperatures rose above 60 degrees Fahrenheit this weekend, everyone including myself has been spending more time outdoors. Like my fellow blogger Karen, I am a gardener and have been digging and planting everything from raspberries to currants to apple and peach trees.
However, one of my favorite parts of spring is hearing and seeing all the birds that flit around my property. Ironically, I was outside in a hat, gloves and coat when I heard my first redwing blackbirds of the season but since then, robins have taken up residence, and the house sparrows have returned, stealing the grass seed I scattered on my rather thin lawn. Nuthatchers are entertaining to watch as they peck at tree bark upside down while they hunt for food. An eastern bluebird has taken up residence nearby, and I enjoy spotting him every day, sitting in a tree or resting on my shepherd's hook. The chickadees are fun to spot as they switch branches on a tree. Crows occasionally stop by especially if I have left out some pizza crusts for them. Turkeys have even hung around my front lawn, and I startled them (and they, me) as I opened my front door and they quickly flew away. I was up early one morning before most birds were active and all I could hear was "gobble, gobble, gobble".
I'm still learning about all the different birds that stop over on my property as I expect there are more I have not identified. Which birds do you enjoy spotting in the spring?
The following two tabs change content below.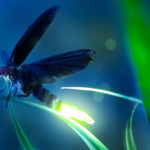 Sara is a native Wisconsinite who grew up on a fifth-generation dairy farm and decided she wanted to be a scientist at age 12. She was educated at the University of Wisconsin—Parkside, where she earned a B.S. in Biology and a Master's degree in Molecular Biology before earning her second Master's degree in Oncology at the University of Wisconsin—Madison. She has worked for Promega Corporation for more than 15 years, first as a Technical Services Scientist, currently as a Technical Writer. Sara enjoys talking about her flock of entertaining chickens and tries not to be too ambitious when planning her spring garden.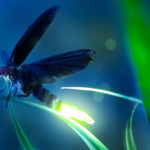 Latest posts by Sara Klink (see all)