Today's blog is from guest blogger Charles Stollberg. Charlie is a Promega production scientist in the Genetic Identity group and is focused on manufacturing inventory material and production process improvements. He's been with the company for about 4 years. He graduated from UW-Whitewater in 2007 with a bachelor's degree in cell biology. Prior to Promega, he worked in a small genetics lab studying lethal recessive traits in cattle.
Forensic DNA laboratories rely on reagent and plastics manufacturers to supply high-quality products with minimal interference from contaminating DNA. With the increasing sensitivity of short tandem repeat (STR) amplification systems, levels of DNA that were previously undetected may now generate partial profiles. To address the concern of laboratories worldwide regarding the potential of low-level DNA contamination in consumables, ISO 18385 was developed to provide requirements for minimizing the risk of human DNA contamination events during the manufacturing process. Many of you may not have heard of ISO 18385, so I'd like to give you an introduction to how the standard came to be.
The idea for a forensic product grade of consumables was first proposed in Forensic Science International: Genetics (2010) 4, 269–70. The European Network of Forensic Science Institutes, Scientific Working Group on DNA Analysis Methods and Biology Specialist Advisory Group (Australia) published a joint statement recommending a new product grade, forensic grade, which could be met by implementing a few actions by manufacturers to minimize the possibility of introducing human DNA contamination during the production of disposable plasticware and other consumables. These were summarized in four categories and included following good manufacturing practices (GMP) guidelines, performing post-production treatment, continually QC testing products and maintaining a staff elimination database that would be searchable in the case of a contamination event.
In 2012, two country-specific standards were introduced outlining specific guidelines for manufacturers to follow. The first was PAS 377:2012 published by the British Home Office. These guidelines outlined testing conditions as well as pass criteria for laboratory consumables to be considered free of detectable human DNA. The UK guidelines only allowed STR analysis for QC testing of casework consumables. Samples had to be analyzed with enhanced PCR conditions such as increased cycle number or capillary injection time for each batch of consumables. Pass criteria were also very specific, allowing only one allelic peak greater than 50RFU.
The second standard was introduced by Australia, ISO/PC 272. The Australian standard did not specify testing methods or pass criteria, allowing STR or qPCR testing so long as the test was sensitive enough to demonstrate conformity to the standard. It did outline environmental monitoring, quality system, post-manufacture treatment and labeling requirements. In April 2013, the Australian document became the working draft of ISO 18385.
Once the Australian standard became a draft ISO document, the United States took the necessary steps to become a participating country on the Forensic Sciences committee to ISO. Previously, the US had only been an observing member, meaning they could not provide direct input on the content of a standard. The American National Standards Institute, which is the US representative to ISO, created a Technical Advisory Group (TAG) to represent the US. The TAG required administration by an unbiased entity, and the American Society of Crime Laboratory Directors (ASCLD) agreed to provide that support. It also required monetary support, which manufacturers agreed to contribute.
Starting with the draft ISO 18385 document, international committee members, which included both key forensic leaders and manufacturers, began working together to refine testing conditions, pass criteria and procedural requirements that would minimize the risk of human DNA contamination during the manufacturing process. In January of 2014, the US held their first TAG meeting to review the proposed draft standard. In March of 2014, the first draft standard was released. The ISO committee convened in September of 2014 in Berlin, Germany, to vote on the first draft. The ISO committee required changes to the first draft, and the decision was made to release a second draft for comment. This second draft was released in December of 2014 for review and comment. The ISO committee met again in April of 2015 in Washington, D.C., USA, and after reviewing the comments provided, made the decision to send the standard for publication.
The ISO 18385 document sent for publication includes many of the proposed procedures from PAS 377 and ISO/PC 272. ISO 18385 requires manufacturers to have a quality system in place, have a policy for a staff contamination detection system, perform risk assessments for potential human contamination, implement environmental monitoring procedures, treat products post-production where the chosen method does not negatively impact product performance, batch release products that are not treated post-production, and clearly label all products produced in alignment with the standard.
Next, the standard will be reviewed by ISO to ensure that it does not conflict with any existing ISO standards. There is no deadline for release of the standard, and the process could take weeks or months. With the release of the standard, forensic labs should have additional assurance that products and consumables labeled as 'Forensic Grade' were produced under conditions specifically designed to minimize the possibility of human DNA contamination.
Initially, the standard will be self-declared meaning manufacturers can claim alignment with the standard prior to ISO accreditation. This is necessary because it takes time for certification bodies to become accredited to audit to new standards. Third-party certification by an accredited body will be a critical milestone for manufacturers and will be the best way for consumers to be assured that products were manufactured in alignment with ISO 18385. Promega looks forward to having the standard published and engaging both the self-declaration and third-party certification processes.
Stay tuned for more to come on Promega's implementation efforts to ensure that we are producing products that meet or exceed ISO 18385 requirements.
The following two tabs change content below.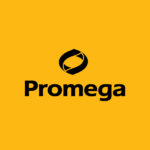 Promega products are used by life scientists who are asking fundamental questions about biological processes and by scientists who are applying scientific knowledge to diagnose and treat diseases, discover new therapeutics, and use genetics and DNA testing for human identification. Originally, founded in 1978 in Madison, Wisconsin, USA, Promega has branches in 16 countries and more than 50 global distributors serving 100 countries.