This blog post is contributed by guest blogger Diana Clark, Benefits Manager, Promega Corporation
November is National Family Caregivers Month, first proclaimed by President Clinton in 1997, the proclamation has been renewed by every U.S. President since. When President Obama proclaimed this designation in 2012, he commented, "The unselfish devotion of family caregivers affirms the importance of respecting the dignity of life in all stages and underscores the importance of the family unit."
Hearing these words, I felt even prouder to be a part of the Promega family. You see, we are already in the process of rolling out Caregiver Leave for 2018. Caregiver Leave will provide Promega employees with an additional three weeks of paid time off annually to care for a sick parent, spouse or child, or to welcome a new child into their family via birth, adoption or foster placement.
This idea came about as we began observing the people around us attempting the juggling act of caring for a loved one on average of 29 hrs/week IN ADDITION to their "day job." This schedule is a reality for informal caregivers, but it's one that takes a toll. The employee's own sick and vacation time gets used for doctor's visits, care arrangements, meeting with social workers and palliative care specialists, managing medications, and conducting personal, domestic and financial tasks for their loved one.
Many employees have mixed feelings about these responsibilities.
"I have cared for both my newborn grandson and aging parents in the last two years and been awed by both the beauty and fragility of life," says  Promega Quality Assurance Scientist Mary Upshaw. "Watching my parents decline has led me through the stages of grief even before their deaths. There was a deep sense of loss of the man I knew as Dad several years before his death as I took care of an ailing body and forgetful mind. These feelings are returning as I now spend time with my mom and experience her becoming more dependent. There is such a mix of emotions – grief, gratitude, pity, stress, frustration – it is hard to separate them sometimes."
Though this time with aging parents or seriously ill children may be a blessing, it is also emotionally, mentally and, sometimes, physically challenging.
"It is extremely hard, and in my case the fact that it will only get harder makes me even more anxious," says Promega Senior Research Scientist Irina Vyazunova. "Our lives revolve around my dad's needs now, taking him to doctor's appointments, making sure he has everything he needs during the day etc."
Caregiver Leave provides employees with the ability to dedicate some time to their family member's needs without depleting their own ability to take time away from work to rest and recharge.  We announced this new Promega benefit in September, and it has been so well-received by Promega employees that they are already spear-heading support groups aimed to collaborate, empathize to understand the demands of the caregiver role, and connect in meaningful ways.
"If I can be of help to someone in similar circumstances, you are welcome to give them my name," shared Deb Notstad, who works in Promega Quality Assurance. This is a sentiment we have heard over and over as employees discuss their needs, experiences, and the desperation of what it can feel like to find yourself in a role that is completely new to you.
Sometimes the new role into is not that of a caregiver for someone that is ill, but rather a brand-new member of the family. Caregiver leave honors the whole spectrum of life events that employees can experience, including becoming a parent.
"It's true what they say, having a child has been one of the most challenging things, but it has been BY FAR the most rewarding!" said one Promega employee who recently became a new parent. "Life has certainly gotten a lot busier since the arrival of our baby, but it's been worth every second!  It can be a little overwhelming at times, and there are certainly periods of frustration, but the joys that come along with raising a child far outweigh those other moments!"
As we begin a month dedicated to honoring caregivers, we happily move toward implementing this great new benefit for our employees. I have never been so humbled, honored and grateful to work for an organization as I have since coming to Promega. The culture here is truly one of servant leadership, looking out for each other, leaning on each other, collaborating and celebrating creativity, and working hard to make our world a better place.
The following two tabs change content below.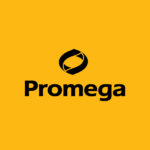 Promega products are used by life scientists who are asking fundamental questions about biological processes and by scientists who are applying scientific knowledge to diagnose and treat diseases, discover new therapeutics, and use genetics and DNA testing for human identification. Originally, founded in 1978 in Madison, Wisconsin, USA, Promega has branches in 16 countries and more than 50 global distributors serving 100 countries.